BEŞİKTAŞ – FENERBAHÇE LIVE WATCH | In the 8th week of the Super League, Beşiktaş and Fenerbahçe will share their trump card at Vodafone Park Stadium. The 14-point host wants to beat his 14-point opponent, who is missing 1 game. On the other hand, the Yellow-Navy Blues are in the calculations of taking firm steps forward in the summit race with 3 points from the tough away road… Here are the details and important notes from the derby…
Beşiktaş – Fenerbahce CLICK HERE TO FOLLOW THE MATCH LIVE…
MISSINGS IN BEŞİKTAŞ…
There are no missing players in Beşiktaş, except for N'Koudou, who returned from the Cameroon National Team injured. Whether or not Ghezzal, who survived his 1.5-month injury, will be in the match squad will be decided in the training to be held this evening. Ghezzal, who can only go to 2 training sessions with the team, is expected to be in the bench even if he is included in the match squad due to his lack of sufficient condition.
Another injured player, Nathan Redmond, is not in a situation that prevents him from playing. The English football player, who had surgery on his left hand last week, will be able to take charge thanks to a specially prepared bracelet.
WHO WILL PLAY ON STOPER?
Coach Valerien Ismael has determined the squad for the Fenerbahce match, except for two positions.
Ismael, who will entrust the castle to Ersin again, will assign Rosier on the right of the defense, Masuaku on the left, and Saiss on the central defender. The other preference of the experienced technical man in the defender will be one of Tayyip Talha and Necip. According to the eleven tried in training, Tayyip Talha is the strongest option for the eleven.
Ismael's midfield choice will consist of Josef – Gedson – Salih trio. On the right of the offensive line, Muleka on the centre-forward, Weghorst are the other names that will be written to the eleven for sure. N'Koudou's injury gave 3 players a chance to play. Although Nathan Redmond is the strongest candidate for this region, it will not be a surprise that Dele Alli and Cenk Tosun are written in eleven.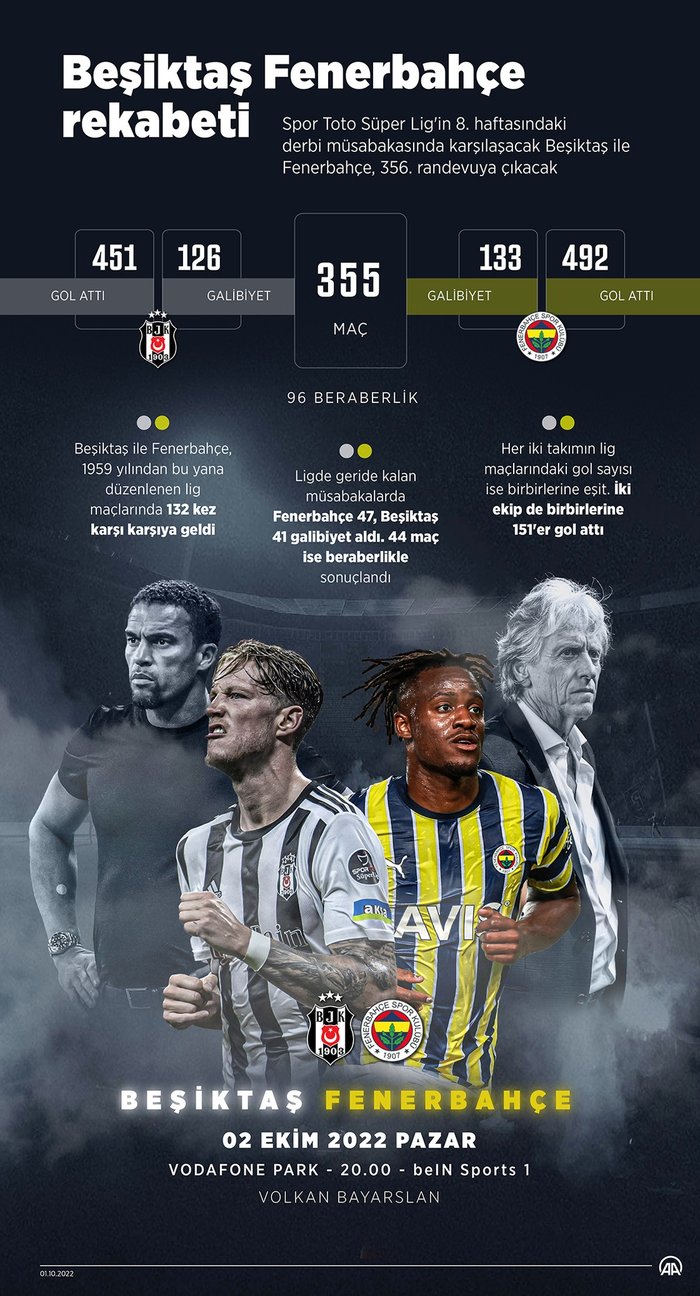 4 PLAYERS WILL NOT BE ABLE TO PARTICIPATE IN THE DERBY!
Fenerbahce will be deprived of 4 players in the Beşiktaş derby. Nazım Sangare, who was injured in the yellow-dark blue team, Joshua King, who returned from the Norwegian National Team injured, Luan Peres, who was injured by hitting the pole in the Rennes match, and Serdar Aziz, who was injured in the Dinamo Kyiv match and started to work with the team, will not be able to take part in the derby match.
On the other hand, Ferdi Kadıoğlu, who has 3 yellow cards in the yellow-dark blue team, is in the penalty area. If Ferdi gets a card in the Beşiktaş match, he will not be able to take part in the match to be played with Fatih Karagümrük.
HOW IS EMRE MOR'S LAST STATUS?
In the yellow-dark blue team, there is nothing that prevents Emre Mor from playing in the Beşiktaş match. It has been learned that Emre Mor, who has a slight injury but continues to work with the team, has nothing to worry about in his health condition, and that he can play against Beşiktaş if coach Jesus gives him a job.
FOUR DEFENSE…
Fenerbahce Coach Jorge Jesus is expected to change the system in the derby match due to the lack of defense. Recently, the yellow-dark blue team, which has been on the field with a triple defense, went to the Alanyaspor match with 4 defenses due to player injuries in the defense. In Fenerbahçe, where the treatment of Luan Peres and Serdar Aziz continues, Jorge Jesus plans to take his team to the field with the 4-4-2 system.
JESUS ​​IS GOING TO HIS FIRST DERBY
Portuguese coach Jorge Jesus, who took office in Fenerbahçe at the beginning of the season, will play his first derby match against Beşiktaş. At the head of the yellow-dark blue team, Jesus will fight for the away victory in the first derby fight in Turkey.
POSSIBLE 11S:
Besiktas: Ersin, Rosier, Tayyip Talha (Necip), Saiss, Masuaku, Josef, Gedson, Salih, Muleka, Redmond (Cenk), Weghorst.
Fenerbahce: Altay, Ferdi Kadıoğlu, Gustavo, Szalai, Alioski, Arao, İrfan Can, Crespo, Lincoln, Valencia, Batshuayi.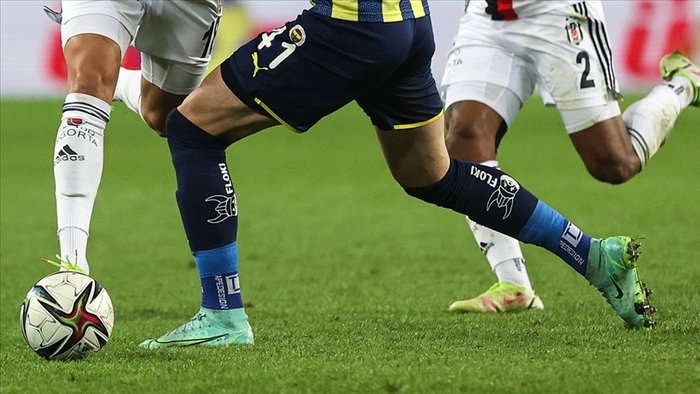 INTERESTING NOTES FROM DERBI:
Fenerbahce signed historical matches against each other.
The two teams won their most distinct wins against each other by scoring seven goals each. Beşiktaş won the special match on March 23, 1941 7-1. Black and white team defeated Fenerbahçe 5-1 on January 6, 1990 and achieved the most different victory against their opponent in the league.
Fenerbahce, on the other hand, had its most distinctive victory against its black-and-white rival, with a score of 7-0 in the special match played on December 6, 1958. The yellow-dark blue team had the most different victory in the league against Beşiktaş on March 7, 1976 and October 7, 2012, with 3-0 results.
MATCHES WHICH WAS DEATHED BY THE LEADING TEAM
In the last 35 matches, 31 of them in the Super League, 3 in the Turkish Cup and one in the TFF Super Cup, the team that took the lead was defeated only 3 times.
In these matches, the leading side won 20 times and drew 11 times. One match between the two teams ended goalless.
WHO PLAYED IN BOTH TEAMS
In the 98-year history of the competition, there are many football players who wear the jerseys of both teams. Adem İbrahimoğlu, Ali Kemal Denizci, Engin İpekoğlu, Tayfur Havutcu, Feyyaz Uçar, Saffet Sancaklı, Sergen Yalçın, Oktay Derelioğlu, Alpay Özalan, Ahmet Yıldırım, Emre Aşık, Ali Güneş, Tayfun Korkut, Murat Şahin, Mustafa Doğan, Mert Nobre, Fahri Tatan, Tümer Metin, Mehmet Yozgatlı, Rüştü Reçber, Burak Yılmaz, Mehmet Aurelio, Uğur Boral, Egemen Korkmaz, Mamadou Niang, Caner Erkin, Gökhan Gönül, İsmail Köybaşı, Jeremain Lens, Tolgay Arslan, Jose Sosa, Josef de Souza, Mehmet Topal , Salih Uçan, Mert Günok, Michy Batshuayi.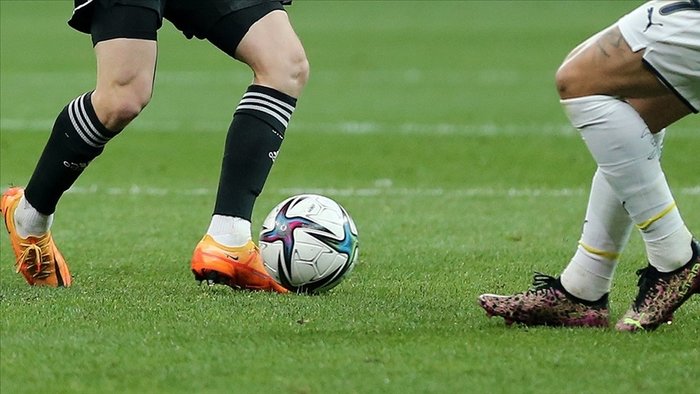 BOTH TEAMS GOALS
In the 98-year history of the competition, some of the players who wore the uniforms of both teams achieved the success of scoring goals with different jerseys in derbies.
Şenol Birol, Ali Kemal Denizci, Tayfur Havutcu, Mert Nobre, Tümer Metin, Mamadou Niang and Gökhan Gönül enjoyed scoring goals in competition with both Beşiktaş and Fenerbahçe jerseys.
In the match played in the first half of the last season and ended in a 2-2 draw, Josef de Souza, who played for Fenerbahçe in the past seasons, scored two goals with the Beşiktaş jersey, which he is currently in the squad.
MOST VISIBLE MATCH RESULTS: 1-0.
The most common result in the remaining 354 matches of the opponents was 1-0.
Fenerbahce defeated Beşiktaş 40 times and Beşiktaş defeated Fenerbahçe 37 times with 1-0 results, while sports fans scored one goal each in 77 matches in the 98-year derby history.
Encountering a total of 13 different stadiums, the opponents also drew 0-0 for 29 times.
I have made it my goal to provide all of your most recent news today 2022 with the use of this website, and I think that you are going to like all of this news a great deal since all of the news that we always deliver in this news is always present. It is currently a hot issue, regardless of what the most recent news may have been.
it was always our effort to reach you so that you keep getting the latest news and that you always keep getting the information of news through us for free and also tell you, people. this includes but is not limited to Electricity News, Degree News, Donate News, Bitcoin News, Trading News, Real Estate News, Gaming News, Trending News, Digital Marketing, Telecom News, Beauty News, Banking News, Travel News, Health News, Cryptocurrency News, Claim News. it was always our effort to reach you that you keep getting Please include any additional information that is relevant to the many different forms of news that will be
You will enjoy this news that I have compiled and distributed to you very much, and in it, we will continue to bring topics for you people on a regular basis, so that you can continue to obtain news information on topics that are currently popular and it is our objective to be able to provide you with this information.
any and all news without going through us first, allowing us to provide you with the most up-to-date and accurate information without charging you a fee. This will allow you to go further by acquiring the details of the news in conjunction with you. After some time has passed, we shall proceed.
to provide information on today's world news update types of the latest news through posts on our website so that you always keep moving forward in that news and whatever kind of information will be there, it will definitely be conveyed to you people. This is so that you can always keep moving forward in that news.
All of these news items that I have presented to you are or will be the most unique and best news that you people are not going to be able to get anywhere else. In addition, I have made all of this information, including Trending News, Breaking News, Health News, Science News, Sports News, Entertainment News, Technology News, Business News, and World News, available to each and every one of you so that you are always connected with the news, remain ahead of the curve in the situation, and continue to get today's news Always go in a direction that is two steps ahead.