Don't Miss Out on The Macallan's Latest Launch
Introducing The M Collection – a new range of limited release single malt whiskies unveiled by Scottish whisky powerhouse The Macallan in 2022.
It's dram time. The first three expressions featured in The Macallan's latest collection are the 2022 editions of the previously released M and M Black, as well as the stunning new M Copper, paying homage to the special copper stills utilised by the distillery since its establishment by Alexander Reid in 1824.
The collection celebrates The Macallan's acclaimed six pillars – Natural Colour, Mastery, Curiously Small Spirit Stills, The Estate, Exceptional Oak Casks and Sherry Seasoning. These foundation stones uphold the uncompromising excellence pursued by the luxury whisky brand, producing the exceptional quality and unique character of their outstanding single malt whiskies with impeccable craftsmanship that uses only the finest all natural ingredients.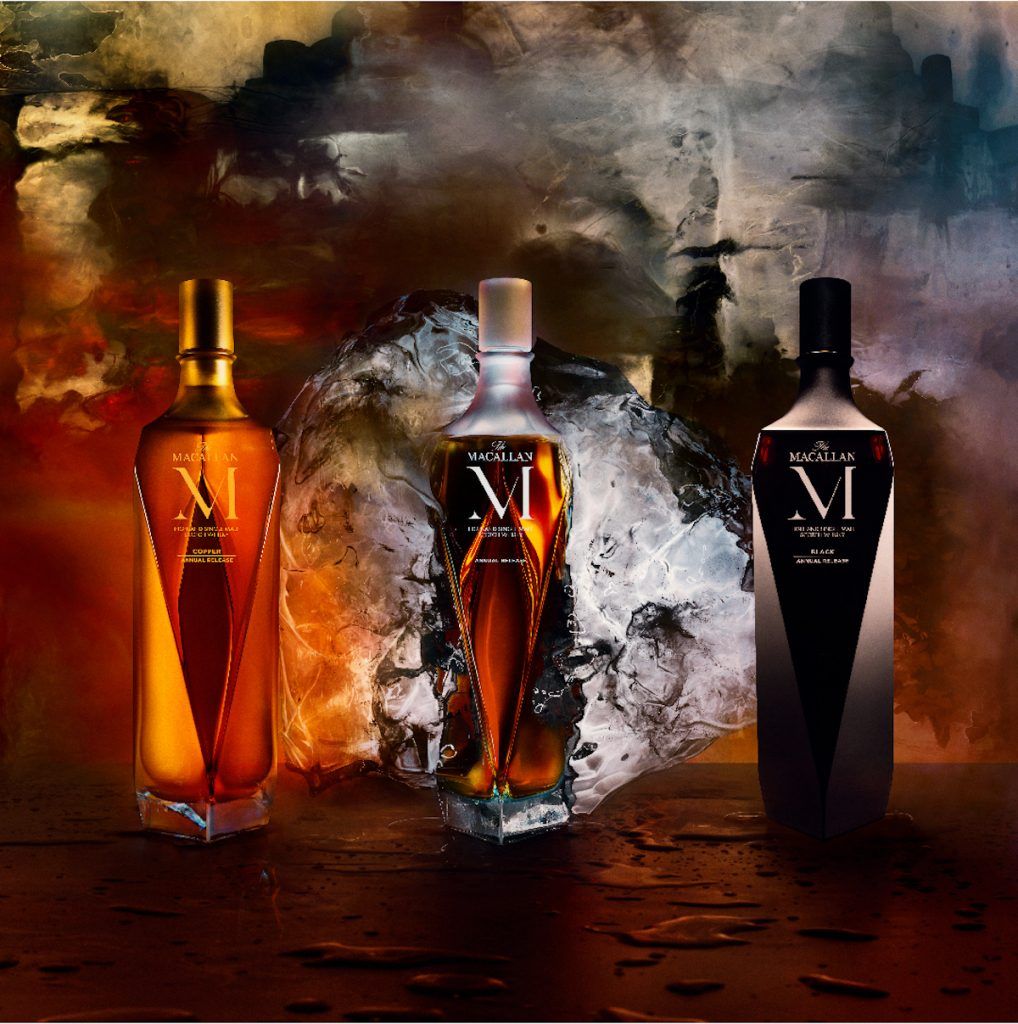 M Copper, the newest addition to the collection, pays tribute to the Curiously Small Spirit Stills, a key feature of the distillation process that creates exceptionally rich and robust character in the spirit. The whisky boasts a thick, buttery mouthfeel while bursting in fruitiness with a hint of sweet malt.
The pillars are embodied visually through exquisite decanters specially designed by celebrated creative director Fabien Baron and prominent French crystal glass house Lalique. Featuring six facets envisioned by Baron to represent each distinctive attribute, the decanters showcase flawless clarity and an air of refined luxury thanks to Lalique's 130 years of mastery.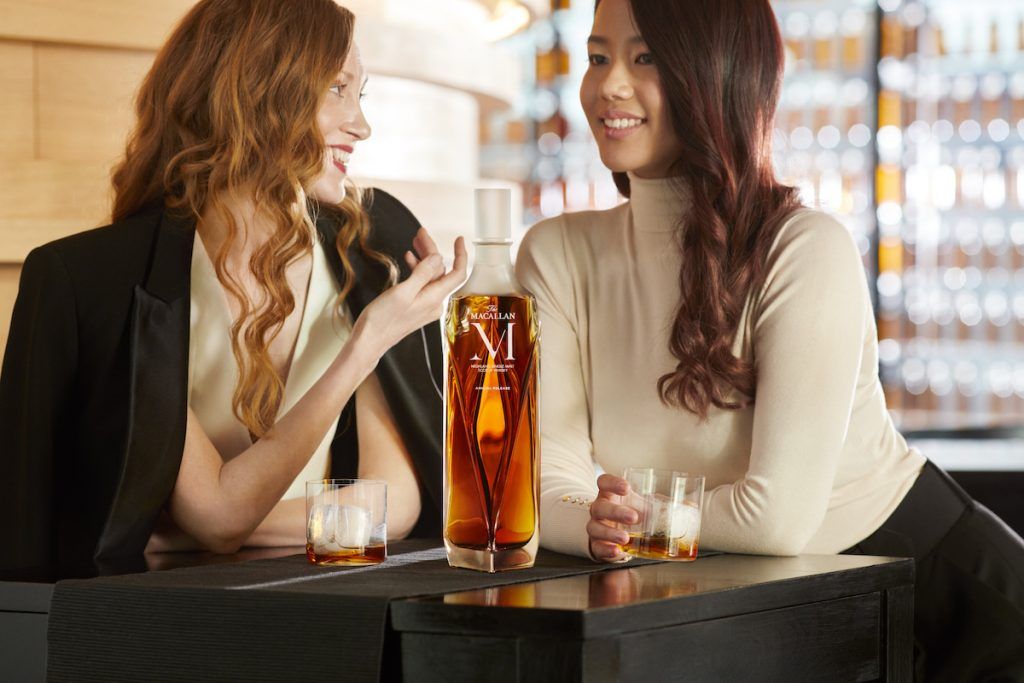 Completely unique in the realm of decanters due to the difficulty of producing their special shapes, the Lalique decanters reflect the distinguished characteristics of each whisky. A glistening clear Lalique crystal decanter holds M, the rare spirit that epitomises transparency as it imparts notes of spice, chocolate and rich dried fruit, while M Black is bottled in sultry black crystal to mirror the bold peat smoke within the whisky. Finally, a copper coloured crystal decanter was chosen for newly born M Copper to highlight the brand's dedication to innovation and authenticity.
The Macallan also worked with renowned photographer Nick Knight to create a series of photography and film inspired by The M Collection in his signature abstract and expressionist style. Blocks of ice are captured in the imagery as an ode to The Macallan's unbreakable connection to nature and the River Spey that runs through the Macallan Estate.
To launch The M Collection in style, The Macallan is hosting an immersive experience open to public at The Qube at PMQ from 21 June to 5 July.
Find out more and register here to claim your spot.