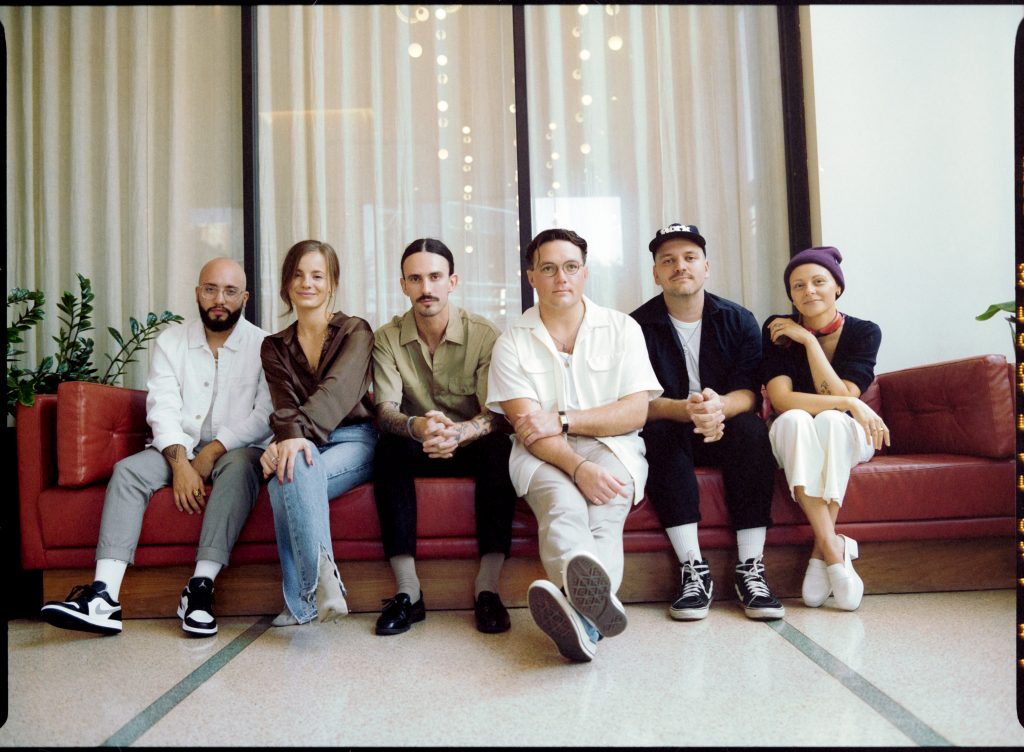 'To The King' came together as an expression of the heart of Local Sound's home church movement, MyLocal. Sitting together in each other's houses week by week, studying scripture and sharing life together, sparked inspiration to write worshipful responses to God's faithfulness from everyone's stories.
Local Sound's music is saturated with the nearness of their community, instilling a sense of belonging into the family of God through each song. 'To The King' features intimate prayers that have had the time to be nurtured into songs over the turbulence of the last two years.
Each song on 'To The King' – from the funk-infused title track to the slower worship on 'On Christ' – has a different feeling and a unique response as a representation of the countless ways that Local Sound see God in their lives as a band and as a church. The new project from the Nashville-based collective is a call to go beyond listening and to participate in the act of worship. Local Sound's hope is to bring listeners closer to Jesus through these tunes.