When I sat down this morning to watch The Mandalorian season 3 episode two, I handled it with a grain of salt. Like I said last week, The Mandalorian season 3 premiere was a lot of the same. and boring. Did I mention the cute space pirates?
But today's episode helped fix my feelings. It's not a perfect mind, there's still a big feeling I have that's best described as, "What are we doing here?" But it's still a step in the right direction for The Mandalorian season 3.
As the title of this story suggests, a lot of the reasons I like the episode revolve around a new type of villain that sets a new mood. Sure, Grogu still manages to save his lovable self for luxury, but the more Mandalorian season 3 goes in this week's direction, the happier you'll be waking up every Wednesday. Let me explain why, after a routine Spoiler warning!
The Mandalorian season 3 episode 2 is heading in the right direction
After a premiere that felt like a bit of a video game where your character is given their quests (find a memory card, go to the living waters of the poisoned planet Mandalore), this week's edition goes there. Well, to begin with, Din Djarin (Pedro Pascal) and Grogu stop by Peli Motto's garage in Tattooine, at the very crucial moment where they dispense with the need for a memory card.
Here, Motto bargains them a deal for the R5-D4 Astromech droid, who is very stressed and anxious about being put on a spelunking mission. Motto tries to talk about the robot's abilities, as he served in the rebellion. But as Mando gets going, Motto says to be careful with him, and Djarin replies "I thought you said he was built for adventure."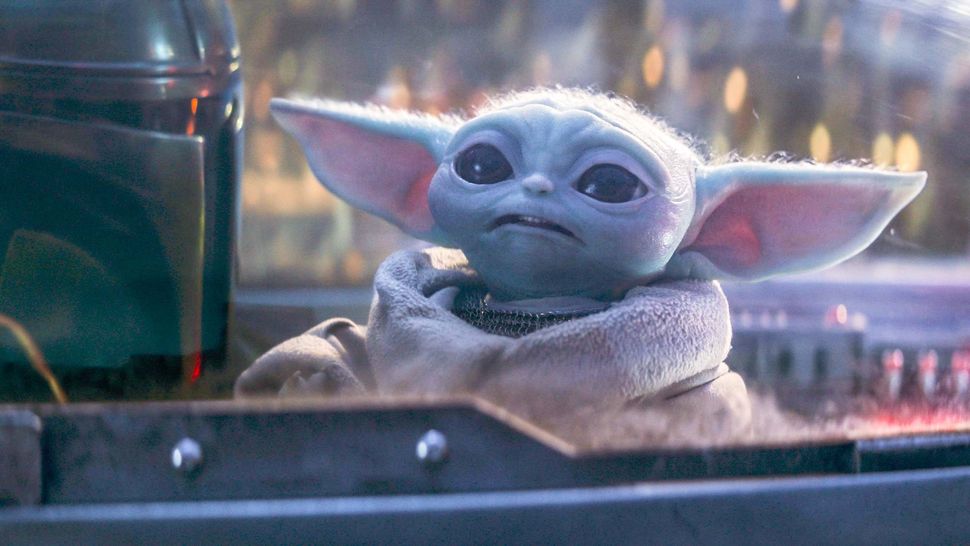 On their way to Mandalore, Grogu admires fireworks, and Din Jaren explains that part of being a Mandalorian is understanding navigation, "That way, you never get lost." This seems thematically important, even if Djarin hasn't realized it yet. He may think he needs to be redeemed from the Mandalorian, but he may realize that doesn't have to be the way.
After they touch down on Mandalore, we see a cave creep open and R5-D4 is ordered to go get air samples. Unfortunately, to verify Grogu and R5's concerns about going out on their own, the bot doesn't come back. It even goes under the radar. So, Mando goes alone to find out what happened.
The Mandalorian delivers a monster worth fearing
After a battle with some four-eyed cavemen-like aliens that Djarin slashes with his Darksaber, our hero stumbles upon an R5 unit – which has fallen. After rescuing her, and bringing her to the surface, Mando reads R5's atmospheric samples to learn that the planet's atmosphere is breathable, which justifies Bo-Katan Kryze (Katee Sackhoff) and Grogu to go into the caverns to explore.
Once they get deep enough, Mando finds an abandoned Mandalorian helmet covered in dust. Which, Admiral Akbar said, was a trap. A mechanical cage pops up to trap Darren, which is part of a larger monster.
This monster – which has the face of a one-eyed alien inside its "head" takes Mando away, and Grogu follows them into the shadows. They walk into the monster's lair, which contains spherical items that look like potential eggs.
All of this resulted in dangerously strong vibes of terror, especially with the larger monster's upper part ripped open and a spiky cyborg emerging. This monster pipe-stabbed a Djarin to remove a (seemingly important) fluid from Mando. Spotting Grogu, he runs away after Mando yells "Get to Bo-Katan!"
Analysis: The Mandalorian Season 3 looks a lot more alive
The last chapter of the episode was all about Chris helping Mando, and the two formed an interesting alliance. After that, the huge methosaurus showed its face. All of the above, with The Mandalorian heading into the suspense/horror genre, gave me hope that this series would evolve.
I write all of this with the general desire for The Mandalorian to have a stronger thematic element and an overarching story – so that we know why everything matters. The difference in philosophies between Din Djarin and Bo-Katan Kryze – the latter keeping their helmet on most of the time – slowly pushes into the overarching story.
So, the most wild and scary aliens plus story moments with thematic moments? This is the way to make The Mandalorian feel fresh.