Top 10 Most Popular K-Pop Girl Groups in 2021
Want to know which are the best and popular K-pop girl bands? If yes, follow this list of the top 10 most popular K-Pop girl groups in 2021.
K-Pop music is getting more popular every day and the credit goes to amazing K-pop groups. Along with male K-pop idols, the female K-pop idols are equally winners for the global spread of Korean culture through their music and dancing skills.
Loads of Korean girl groups are coming into existing and trying their luck in the industry. So, as of records, there are plenty of K-Pop girl groups, but the following shortlisted top 10 are supposed to be the most popular K-Pop girl groups in 2021.
Let's have a look at the list and tell us your favorite Korean girl groups in the comment section.
Top 10 Most Popular K-Pop Girl Groups in 2021
10. NiziU
The Korean girl band Niju comprises nine gorgeous Japanese girls. Niju means rainbow in English. Synonym to their name they are adherent to emit the VIBGYOR with their music. The eldest member is twenty-one while the youngest is merely sixteen. The band was formed as a result of a reality show NIZI project. This K-pop girl group deserves the 10th spot among the most popular K-pop girl groups.
Mako (LEAD Vocalist), Rio (Lead Rapper), Maya (the main dancer), Riku (lead vocalist), Ayaka(MAN VISUAL), Mayuka (Lead dancer), Rima (lead vocalist), Milhi (face of the group) and Nina(face of the group) are the members of this Korean girl group. Each one of the masters in their niche and contributes to making hap songs for their fans.
Their debut number was 'Make you happy witch honestly'. STEP and a Step song brought them instant fame as it grosses the hit mark across the globe.
See also– Top 10 Successful & Most Popular K-pop Idols 2021
9. Iz*One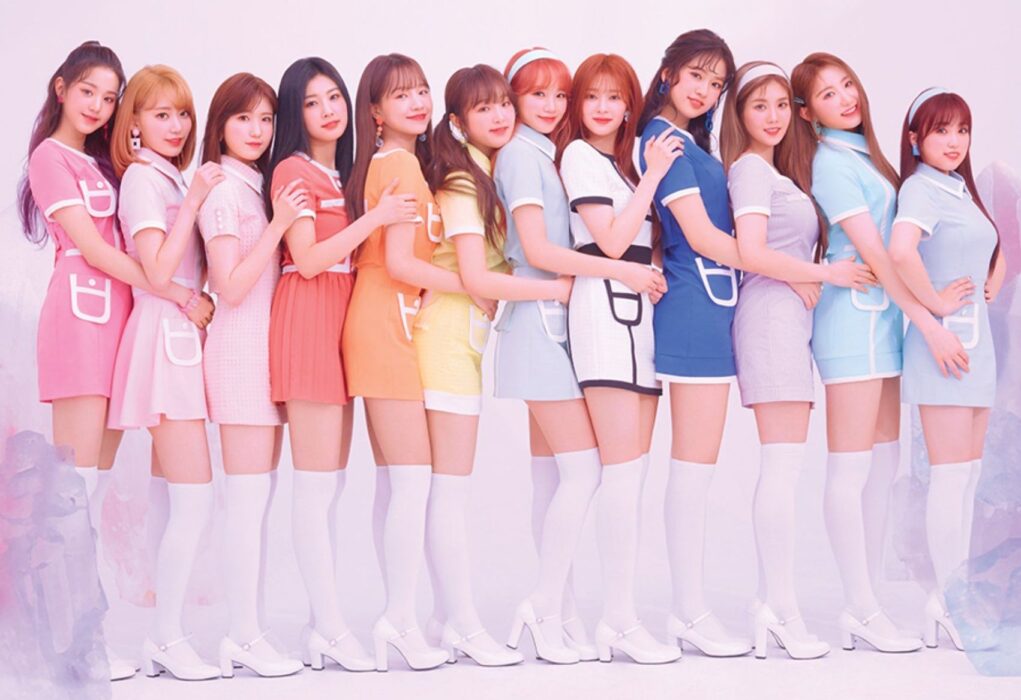 The twelve charming girls band came to existence via a reality show (Mnet) Produce 48. They deliver K-pop and J-pop genres in their hip hops. They debuted in 2018 with the chartbusters extended play and Color*LZ. Their commercially hit debuted venture brought instant recognition to them in the pop world. They got praised with Golden Disc Awards and Seoul Music Awards for this rapid triumph.
Their repeated hits as 'Suki to Iwasetai, UMG's EMI Records, and Oricon Single Chart for two consecutive years made them achieve Platinum certification by Recording Industry Association of Japan. Unfortunately, the band got dismantled in the spring of 2021 as their contract cannot be renewed. However, this can't obstruct them to be one of the popular K-pop girl groups in 2021.
8. OH MY GIRL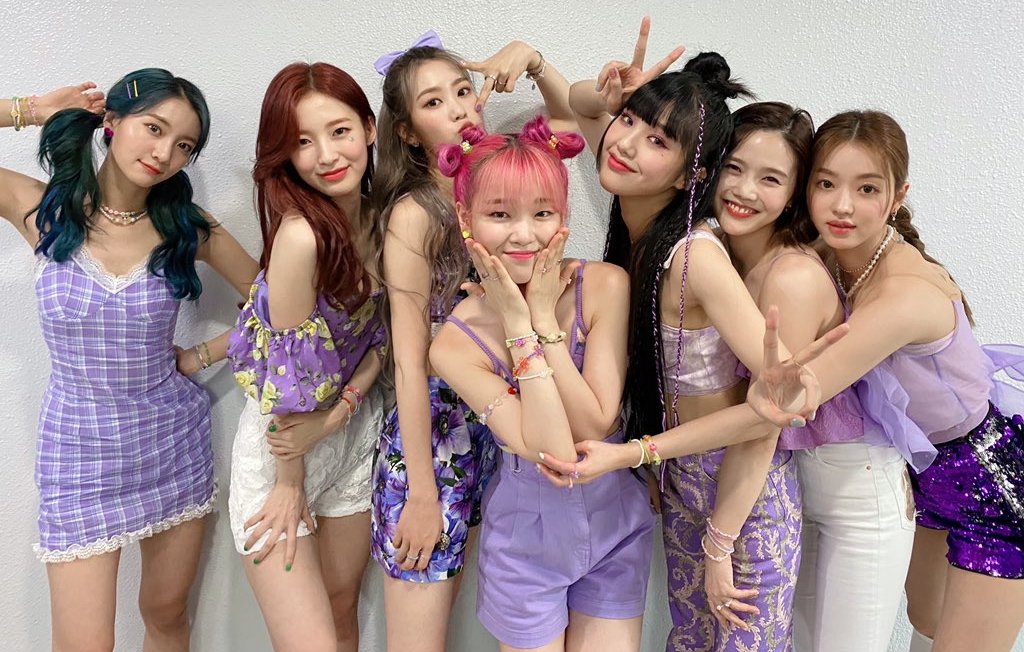 WM Entertainment's South Korean girl group comprises eight phonic girls. This Korean girl band marked its presence in the pop world with an eponymous extended play, Oh My Girl, and closer in 2015. The talent continued with numbers as M Countdown, Pink Ocean, Windy Day, Coloring Book, Secret Garden, Remember me, fall in love, Dear Oh My Girl, and Eternally.
This is one of the top K-pop girl's bands in South Korea. Their acceptance by fans has been gradual. The pleasing vibes of freshness and brightness in their music make them away from the crowd. They are popular for being experimental and elegant in their music. Each band member has a huge fan following as singles. Arin, Jiho, YooA, Binnie, Seung Hee, Hyojung, Mimi, and JinE are the band's limbs.
7. Mamamoo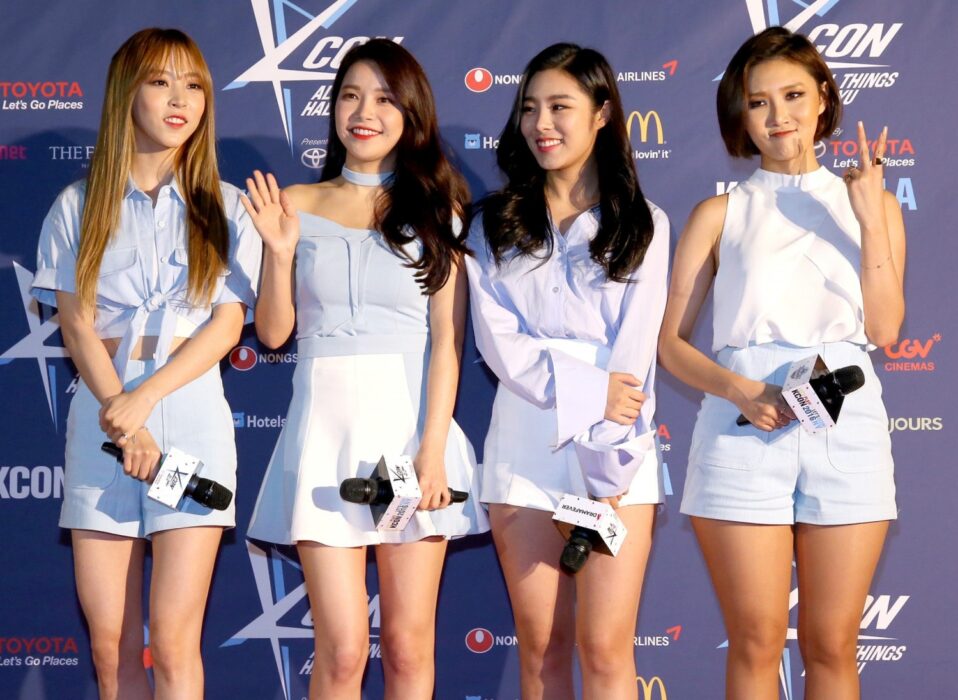 Best known for their debut 'Mr. Ambiguous', Mamamoo is a South Korean girl pop group. Their unique embellishment of retro, jazz, ballad, dance, R&B concepts, and sturdy vocal delivery is all-time popular in its fanbase. They have 43 awards in their crown and got nominations for 159.
Mamamoo is emblematic of the babbling of the baby for the first time. Their flaw is less interaction of social media which has depleted their popularity graph. Melting and Reality in Black are its Korean release while 4 colors are its Japanese album. The filmography list includes Mamamoo x Gfriend Showtime, A Lucky Day, Queendom, MooMoo Trip, Boss in the Mirror, and Entourage. Starry Night and Egotistic have wiped the music graph in South Korea.
6. ITZY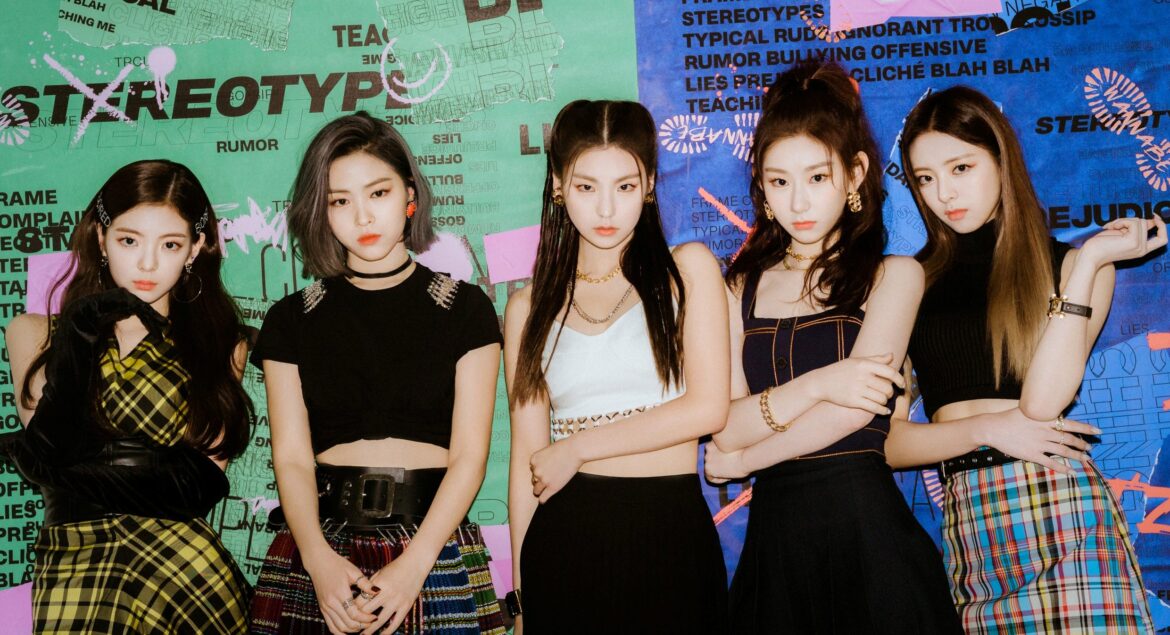 Another most popular K-pop girl group is JYP's Entertainment's ITZY band. This girl band tasted commercial success from their debut hit "It'z Different" in 2019. This bagged several awards for the artists of the year as the 34th Golden Disc Awards, Melon Music Awards, and Mnet Asian Music Awards to list a few.
They had a key hold on the pop culture of South Korea for their contribution to K-Pop Evolution. Its intrinsic members are Yeji, Lia, Ryujin, Chaeryeong, and Yuna. This Korean girl group has a single Instagram account and grand fandom is the measure of the band's vogue.
Amidst the pandemic, they bravely released their second and third Eps named It's Me and Not Shy. They performed a live stream at the global level. However, Source Music and the band's contract will end in May 2021 and it would get disbanded.
5. GFriend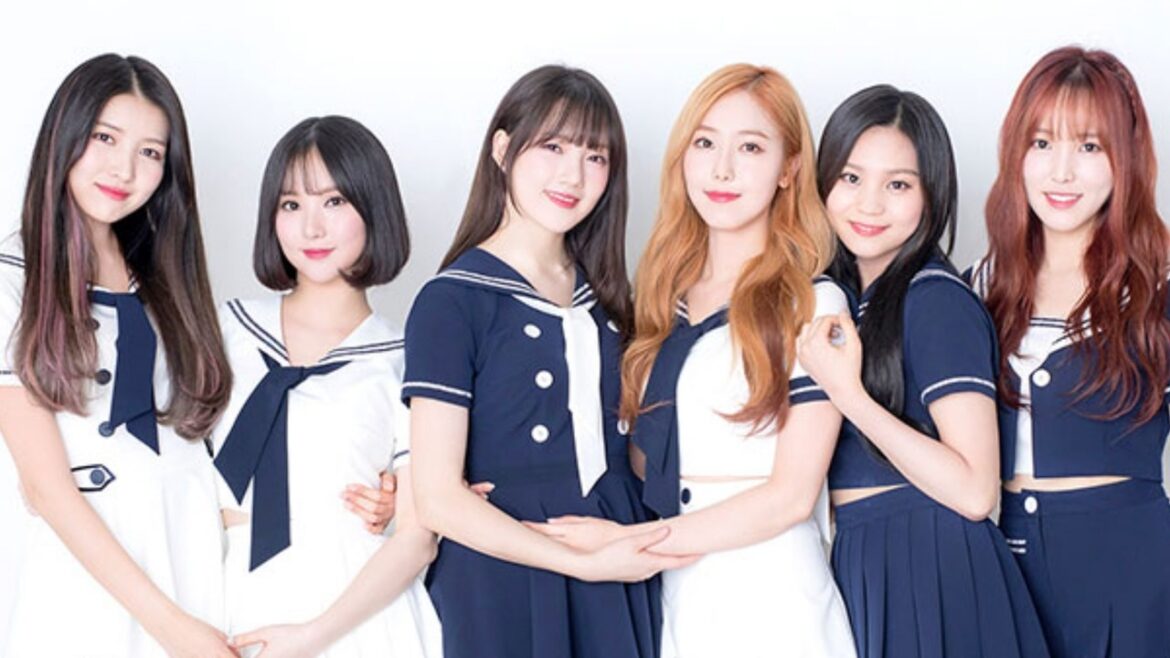 The 5th place for most popular K-pop girl groups goes to GFriend. This six-member South Korean band delivered a remarkable discography and received a bunch of accords since 2015. Their debut EP Season of Glass garnered wide appreciation to Sowon, Yerin, Eunha, Yuju, SinB, and Umji.
Their popularity reached Grammy Mini Masterclass interview series where they talked in their sphere to influence youth. LOL, Awakening, Snowflake, Parallel, Rainbow, Time for the moon Night, Sunny Summer, Time For Us, and Fever Season got admiration and appreciation from pop lovers across the globe. Their last full-length album was Walpurgis Night in 2020 after which they parted ways. Their album sales popped after every release. In 2020, they were acknowledged in the top five K-pop girl groups of that year. 
4. Girl's Generation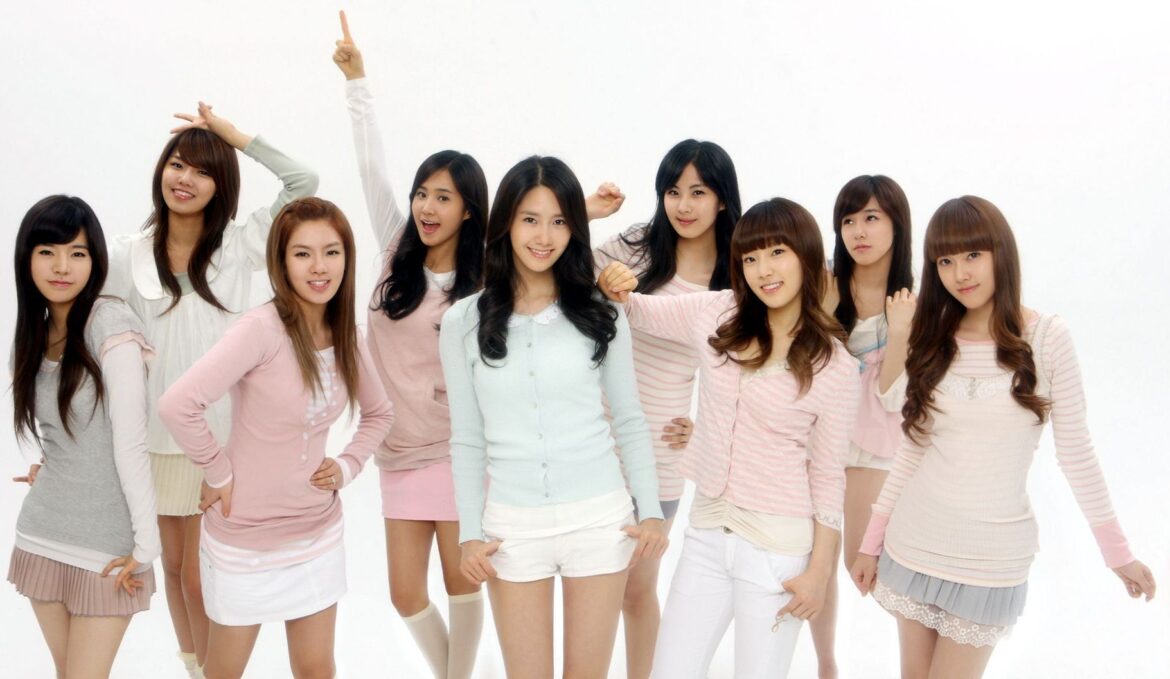 This eight-membered K-pop girl band since 2007 has coined its identity as "The Nation's Girl Group" in South Korea. Their eponymous Korean Album's single "Into the New World" brought them into the K-Pop world.
Its 2009, single 'Gee' got them to heights of renown in the pop world and placing them in KBS's Music Bank. It was starred with Melon's loved song in 2000's tenner. Their Korean album Oh! fetched them Golden Disc award for the year 2010. Their third Korean album, "The Boys" picked the global taste and received wide recognition and came out as best-selling album 2011. Undoubtedly, their consecutive albums kept rocking the pop lovers.
Their signature mode of music delivery enlists electropop, hip hop, bubblegum pop, R&B, and EDM. Hundred million viewership on YouTube for their number tell the peak of popularity they reached. They are valued as "Top K-Pop Girl Group of the Past Decade" by Billboard.
3. Twice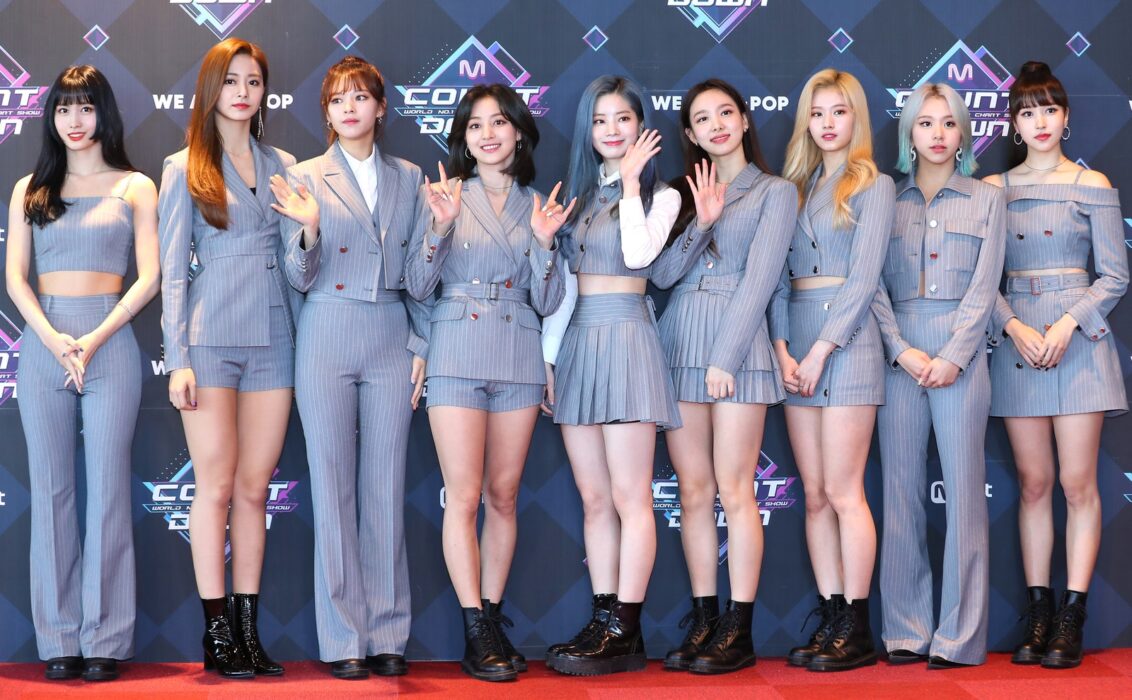 Badged for best singles and giving back-to-back hits is what TWICE is famed for. Their albums hit the charts and became best-selling for that particular year. In 2018, this K-pop girl band debuted in Japan beneath Warner Music Japan's album "Twice". They earned Platinum certification from RIAJ. In Korea they legged in the pop world in 2015 by an extended play, The Story Begins. Therefore, undoubtedly this is one of the best K-pop girl groups as of now in 2021.
Eyes wide open, BDZ, Twicetagram, Merry and Happy, TWICELAND ZONE 2, TWICELAND-THE OPENING, &Twice, Twice Dome Tour, Twice Debut Showcase, feel special and what is love are some of the band's albums.
The group comprises nine talented, glossy femme members. They speciate in K-Pop, J-pop, bubblegum pop, dance-pop, and EDM genres. Since 2015, they have been entertaining their fanbase with their talent and hard work. They tasted success back home in 2016 from their single "Cheer Up".
2. Red Velvet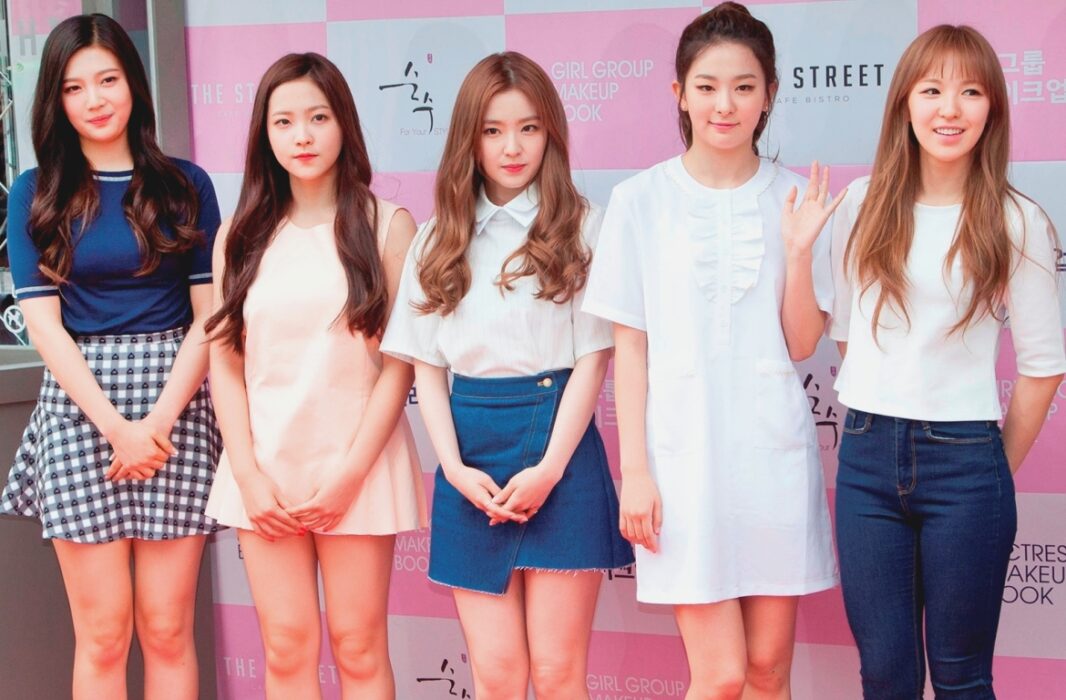 The popularity of this 5 member K-pop girls group of South Korean origin spans across the globe. Hardworking and extremely talented members of the band have taken it to new heights and ruled the hearts of millions of fans. Forbes Korea Power Celebrity recognizes this girls band as South Korea's most powerful celebs. Billboards and Time stamped them as the most sought-after K-pop group.
This Korean girl band gave its maiden song "Happiness" in 2014. Irene, Seulgi, Wendy, Joy, and Yeri are the appendages of the band. They are recognized for being the fifth most-streamed K-pop band on Spotify. They have Golden Disc new artist Awards, Mnet Asian Music Awards, Korean Music Awards, Forbes Korea Power Celebrity in their kitty for varied music delivery.
Red flavor, Power up, Happiness, Ice cream, Peek a boo, Russian Roulette, and Psycho are the numbers that had hit the chart for a long time.
1. Blackpink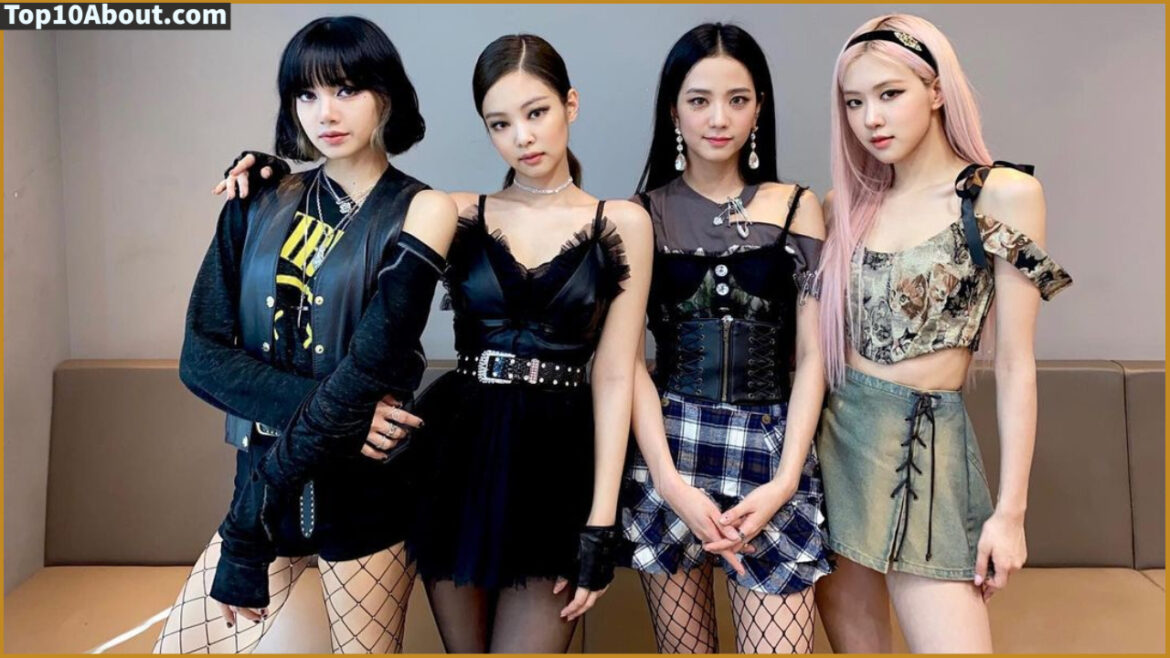 If you love Korean pop music, you must agree that Blackpink is currently the best and most popular K-pop girl group in 2021. Their empowering, relatable, playful, and dissident lyrics captivate the fans by the feel-good factor. They ventured in 2016 with their maiden album "Square One" and never looked back.
Their wisely projected social media and streaming platforms have fetched them an immense fanbase. Their group is the most subscribed group with 60 million subscribers on youTube in 2019. Besides that, there are numerous world records under this K-pop band.
This Korean girl group is notable for selling 1 million pre-order units worldwide for their upcoming album. Also, they are the first to be featured in a K-Pop band documentary on Netflix. The charismatic members are seen as fashion icons and regarded as Instagram influencers. Ddu-Du Ddu-Du song is currently the most-streamed Korean video on YouTube. "Kiss and Make up", "Kill This Love", "How You Like That" are some of the nailed numbers of the group.
Top 20 Most Expensive Clothing Brands in the World 2022
There are so many luxurious & expensive clothing brands in the world in 2022 but not each brand should be considered as a rich brand.
Because do you know, to be a labeled high fashion brand, the designer must show their designed dresses in any of the 04 largest annual fashion weeks that take place in Paris, Milan, London, and New York?
Let's see some highly classified and most expensive clothing brands in 2022 which are also liked by many richest celebrities. The fashion industry is growing very fast and sustaining in the top list is getting harder.
#Here is the top list of most expensive clothing brands in the world 2022
01. Louis Vuitton
Net Worth: $130 Billion
Brand Country: France
Founded: 1854
Founder: Louis Vuitton
CEO: Michael Burke
Creative Director: Nicolas Ghesquiere
Employees: 121k People
Products: Luxury goods
Headquarter: Paris, France
Parent Organizations: LVMH
Video games: LV City Game, LOUIS THE GAME
Products: View Louis Vuitton Product Prices
With some strong business policy, the Louis Vuitton clothing brand is now empowering the clothing market. This brand possesses the world's most expensive clothing brand ever! All their products are so unique and demandable that even after not giving any discount on any of their products they do not lose the fame. Louis Vuitton offers its customers handbags that are totally handcrafted with the best material possible. In every season they launch new trends and they burn or shred all their old products to maintain the product's class, value, and quality. Thus, with a minimal sale target and high manufacturing cost, Louis Vuitton offers the most expensive product.
02. Dior
Net Worth: $68.75 Billion
Brand Country: France
Founded: 16 December 1946
Founder: Christian Dior
Chairman: Bernard Arnault
CEO: Sidney Toledano
Creative Director: Dior Homme and Maria Grazia Chiuri
Brand's Products: Clothing, handbags, footwear, jewelry, sunglass, fragrances, luxury good, cosmetics, and skin products.
Employees: 163K+ People
Headquarter: 30 Avenue Montaigne, Paris, France
Parent Organizations: LVMH, Semyrhamis SA
Product Gallery: View Prices of Dior Products
Dior is the first fashion brand that introduces us to the evening gown. Royal fans are there on their list such as Princess Diana. However, this brand focused on women's wear primarily but now it is also working for men. Only in three years after being founded, this brand made up to five percent of France's total export revenue. Dior is the top-row cosmetic brand in the world.
03. Gucci
Net Worth: $15 Billion
Brand Country: Italy
Founded: 1921
Founder: Guccio Gucci
CEO: Marco Bizzarri
Creative Director: Alessandro Michele
Brand's Products: clothing, cosmetics, shoes, accessories, handbags, watches, belts
Employees: 17,157 People
Headquarter: Florence, Tuscany, Italy
Parent Organization: Kering
Best Product: View Gucci Clothing Prices
This Italian brand is now the top-selling brand in the world, which was founded in 1912. Recently it has gone through a revival. Everyone gives credit to Alessandro Michele's creative strategy. Alessandro is the managing director of the brand. This brand was struggling to take a position in this fashion industry since world war two.
During the 1980s, this brand had faced a very hard time. Now Famous and rich persons are in the fan list of Gucci, who wear their dresses regularly. Such as Rihanna, Brad Pitt, Blake Lively, Rachel Mcadams, Harry styles, Kylie Jenner and Salma Hayak. This brand makes very limited products of a single design.
Therefore, the Gucci user stays unique always. In 2017 London Fashion Week, British model Alexa Chungi walked for the brand. The famous magazine Business Insider had published an article about Gucci titled, The designer comeback of the year in 2018. In the annual product, ranking report Gucci is the only brand that has two product items in the top ten. Everyone loves the brand but not everyone can afford it. Gucci is the most expensive brand in the world now. This international brand has showrooms over 550 worldwide with 3000 employees.
Click here: Most Luxurious Watch Brands in the World in 2022
04. H&M
Net Worth: $12.38 Billion
Brand Country: Sweden
Founded: 1947
Founder: Erling Persson
Owner: Stefan Persson (28%)
CEO: Karl-Johan Persson
Creative Director: Pernilla Wohlfahrt
Employees: 126k People
Brand's Products: Clothing, accessories
Headquarter: Stockholm, Sweden
View: H&M Clothing Prices
Being a pioneer in fast fashion, H&M is now the world's other most expensive clothing brand. This brand is also known for its fastest growing and largest clothing retailer. No wonder, with the best quality and ensuring a high manufacturing process this brand offers clothes that are famous across the world. H&M has the capability of launching products according to the new fashion trend in a very fast way. With the demand of the consumers, this clothing brand has gained fame at a formidable rate. Targeting women mostly at a young age, this brand launches fashion collections at an attractive rate that holds its customer flow.
05. Hermes
Net Worth: $16 Billion
Brand Country: France
Founded: 1837
Founder: Thierry Hermes
CEO: Axel Dumas
Creative Director: Nadege Vanhee-Cybulski
Employees: 14,284 People
Brand's Products: High-fashion clothing, retail, accessories manufacture
Headquarter: Paris, France
Parent Organizations: H51
View: Hermes Clothing Prices
This luxurious clothing brand has become one of the most expensive brands and gained its reputation without looking back. The journey of this unique clothing brand is around a century and 77 years and still continuing with full-on dignity. You will be amazed to hear that despite being an online trade brand this clothing company has been able to gain huge fame. The brand is very enthusiastic while protecting the earth and the culture in it. So, you can easily tell that this clothing brand is a philanthropist and very much eager to help to preserve the art and earth as well.
06. Prada
Net Worth: $11.1 Billion
Brand Country: Italy
Founded: 1913
Founder: Mario Prada
CEO: Nicht Wassil
Creative Director: Miuccia Prada, Carlo Mazzi
Employees: 12,414 People
Brand's Products: Clothing, cosmetics, fashion accessories, jewelry, perfumes, spirits, cell phones, watches, wines.
Headquarter: Milan, Italy
Let's see: Prada Clothing Prices
Classic Prada Handbag has changed the luck and brought stardom to the brand. Prada started a new-labeled product for younger customers in the name Miu Miu. Many great influencers for example Italian businessperson Chiara Ferragni attended the 2018 Milan Fashion Week with an iconic leather handbag of Prada, Fashion blogger Chen Xiaxue carried one at London Fashion Week. Bella Hadid, Kaia Gerber, Rita Ora, and Hailee Steinfeld are also on their star fan list.
07. Chanel
Net Worth: $13.2 Billion
Brand Country: United Kingdom
Founded: 1909
Founder: Coco Chanel
CEO: Alain Wertheimer
Creative Director: Virginie Viard
Employees: 20,000 People
Brand's Products: clothes, handbags, sunglasses, footwear, cosmetics, fragrance, jewelry, belts, leather goods
Headquarter: London, United Kingdom
Parent Organization: CHANEL International B.V.
Best Creation: The little black dress
Price: Starting $3,500
Let's view: Chanel Clothing Prices
Minimalistic clothes for women have been presented by Chanel for the first time after the 19th century. Chanel is the oldest and the first elite class fashion brand. Kaia Gerber walked in 2018 in the Paris Fashion week for Chanel. Many famous public figures have been worked with them. Such as Catherine Deneuve, Vanessa Paradis, Nicole Kidman, Audrey Tautou, Keira Knightley, Kristen Stewart, Margot Robbie, and Marilyn Monroe. Chanel has 310 showrooms throughout the world.
See more: Most Expensive Gadgets in the World 2022
08. Ralph Lauren
Net Worth: $8.2 Billion
Brand Country: United States
Founded: 1967
Founder: Ralph Lauren
CEO: Patrice Louvet
Creative Director: Billy Cotton
Employees: 18,250 People
Brand's Products: Luxury clothing, Footwear, etc.
Headquarter: New York City, New York, United States
View: Ralph Lauren Products
Ralph Lauren is a clothing brand highly recommended for both boys and girls not only for its unique fashion availability but also for its cheaper price rate. However, because the materials that the brand uses are mostly high quality, the brand has reputed as one of the luxurious clothing brands as well. The brand introduces its customer to vintage art in clothing and the right use as different types of wear.
With unique and sensible fashion quality the brand provides its customer with different ranges of products. However, it creates a big fuss among the customers when it's time to allow some sales on some vintage products.
09. Burberry
Net Worth: $11.48 Billion
Brand Country: United Kingdom
Founded: 1856
Founder: Thomas Burberry
CEO: Marco Gobbetti
Creative Director: Riccardo Tisci
Employees: 9,892 People
Brand's Products: Accessories, Clothing, Cosmetics, Perfumes
Headquarter: London, United Kingdom
Best Creation: The Duchess of Cambridge's dress
Price: Buy Burberry Products at a cheap price
Burberry's dress is a common thing on celebs now a day. In the list of Burberry's celebrity fans, they have Rihanna, Madonna, Julia Roberts, and Carey Mulligan. Famous international models like Kendall Jenner, Irina Shayk, and Cara Delevigne are their regular faces for new dresses. In the year 2018, Kendall Jenner walked in the London fashion week. Though Britain is the origin of the brand, it has its showroom worldwide. They have 498 showrooms in total.
Want to see: Expensive Luxury Shoe Brands in the World 2022
10. Dolce and Gabbana
Net Worth: $2.1 Billion
Brand Country: Italy
Founded: 1985
Founder: Stefano Gabbana, Domenico Dolce
CEO: Alfonso Dolce
Creative Director: Tom Ford
Employees: 3,150 People
Brand's Products: Clothing, footwear, handbags, sunglasses, watches, jewelry, perfumes, and cosmetics
Headquarter: Milan, Italy
Parent Organization: Dolce & Gabbana Luxembourg S.a.r.l.
Dolce and Gabbana or DG, which is founded in the year 1985, is best known for their trendy high fashioned clothing and accessories. Customers give good reviews about their fabric and other materials. This brand tries to keep its products limited so that its customers can be unique with their extremely expensive products. This brand first started its journey by presenting its dresses, which were for women, at Milan Fashion Week. Later on, in 1992 this brand has launched men's dresses also.
Many famous celebrities often come in the limelight with D&G dresses, such as Anne Hathaway, Emma Roberts, Eva Mendes, Madonna, and many others. In 2018 at Milan Fashion week Emily Ratajkowski, Ashley Graham and Vittoria Ceretti walked on the red carpet for them. After trolling some high profile celeb such as Selena Gomez and Chiara Ferragni this brand put themselves in different controversies in the recent years. Still, now, they are holding a strong position in the industry.
Let's see: Most Luxurious Watch Brands in the World in 2022
11. Valentino
Net Worth: $1.5 Billion
Brand Country: Italy
Founded: 1960
Founder: Valentino Garavani
Owner: Mayhoola for Investments
CEO: Stefano Sassi
Creative Director: Valentino Garavani
Employees: 5,000 People
Products: Clothing, Footwear, Glasses, Perfumes, Watches, Accessories
Headquarter: Via Turati, 16/18, Milan, Italy
Parent Organization: Valentino Fashion Group
This brand has many star fans on their list. Meghan Markle is one of them. Recently on a royal tour of Morocco, she wears a Valentino red dress from Valentino. This brand is famous for making customized wedding dresses. Elizabeth Taylor, Jennifer Lopez, Anne Hathaway, Courtney Cox, and Princess Madeleine of Sweden took their dresses in recent years for their wedding ceremony. Jacqueline Kennedy Onassis says that Valentino is her favorite brand. In an award, show of 2019 many high-profile celebs such as Julia Roberts, Gwyneth Paltrow, Cate Blanchett, Penelope Cruz, and Keira knightly wore their dress, which was customized for them only.
12. Off-white
Net Worth: $800 Million
Brand Country: Italy
Founded: 2012
Founder: Virgil Abloh
CEO: Virgil Abloh
Creative Director: Virgil Abloh
Employees: 200 People
Products: Clothing, shoes, accessories, furniture, branding
Headquarter: Metropolitan City of Milan, Italy
Parent Organization: New Guards Group
Bella Hadid, Kendall Jenner, and Hailey Baldwin are regular customers of this brand. As these persons have a huge influence on social media, their purchase normally increases fans of the brand. Many celebrities take their dresses from Off-White for red carpet events. Recently we have seen Romee Strijd, the Dutch model in a dress of this brand. Kanye West says that this brand is very close to her heart.
In the year 2019, we have seen Bella and Gigi Hadid are rocking the stage with Karlie Kloss in the Paris Fashion Week. This brand worked with another famous shoe brand Nike in a project in recent years named the Ten.  For developing the clothing side this brand collaborated with Champion, a famous clothing brand, and made different types of hoodies, tracksuits, fleeces, and t-shirts.
13. Givenchy
Net Worth: $1 Billion
Brand Country: France
Founded: 1952
Founder: Hubert de Givenchy
CEO: Renaud de Lesquen
Creative Director: Matthew Williams
Employees: 500+ People
Brand's Products: Clothing, Accessories, Perfumes, Cosmetics
Headquarter: Paris, France
Best Creation: Iconic shirtdress
Parent Organization: LVMH
Head designer of this brand Hubert de Givenchy received an award for the most elegant man of the year, which was presented by Audrey Hepburn. This fashion house was born sixty-seven years ago. Later on, many elite persons have worn Givenchy many times.  Such as Lauren Bacall, Greta Garbo, Elizabeth Taylor, Marlene Dietrich, Princess Grace of Monaco, Beyonce, Lady Gaga, Kim Kardashian, Emma Stone, Julia Roberts, Rooney Mara, and many other famous persons. In a recent year, Kim Kardashian wore Givenchy to the MET Gala, an international program.
In the year 2018, Meghan Markle took her bridal dress for her royal marriage from Givenchy, which was customized by the current artistic director of this brand, Clare Waight Keller.  Vogue magazine had praised them in 2014. In 2019 The New York Times had published an article about them titled A Star is Born. The famous dress which Audrey Hepburn wore in her famous film Breakfast at Tiffany was from Givenchy. The short dress in 1961, the sack dress in 1957, the shirt dress in 1954 were presented by this brand for the first time in the world.
14. Balenciaga
Net Worth: $17.87 Billion (Kering)
Brand Country: France
Founded: 1917
Founder: Cristobal Balenciaga
CEO: Cedric Charbit
Creative Director: Demna Gvasalia
Employees: 1,325 People
Brand's Products: Women's wear and tailoring
Headquarter: Paris, France
Parent Organizations: Kering
This is one of the oldest fashion houses. It is founded in 1917 in San Sebastian, Spain. This is the world's famous brand for its incredible quality and high standard. Balenciaga has been seen on many royal persons. It designed queen Fabiolasdh wedding dress in 1960. Balenciaga is a fashion house where they train new designers. Many famous designers like Oscar de la Renta and Hubert de Givenchy. This brand has designed the French Olympic team's dress in 1992. Many superstars such as Sinead o' Connor, Nicole Kidman, Lara Bingle, Kim Kardashian, Kylie Minogue, Madonna, etc have liked the brand.
15. Versace
Net Worth: $5 Billion
Brand Country: Italy
Founded: 1978
Founder: Gianni Versace
CEO: Jonathan Akeroyd
Creative Director: Donatella Versace
Employees: 1,500 People
Brand's Products: Apparel, accessories
Headquarter: Milan, Italy
Parent Organization: Capri Holdings
If you are a fan of pure leather suits and cannot trust any other brand, then you'll miss a great chance if you don't trust the Versace clothing brand. Not only that, this brand has special recommendations for supplying high qualitative Italian materials for clothes. If you notice the logo of the brand you can see that the Greek mythology figure, Medusa, has a great significance as well. However, here is a fun fact that the owner Versace had created a fabric which is a metal mesh. The fabric got a lot of attraction at the time of the '80s. No wonder why the brand provides only expensive dresses because the buyers are either movie stars or rich people. 
16. Armani
Net Worth: $9.53 Billion
Brand Country: Italy
Founded: 1975
Founders: Giorgio Armani, Sergio Galeotti
CEO: Giorgio Armani
Creative Director: Patrick Robinson
Employees: 7,309 People
Brand's Products: haute couture, goods, shoes, watches, jewellery, ready-to-wear, leather accessories
Headquarter: Milan, Italy
This Italian fashionable clothing brand has been named after its owner. The clothing brand is famous because it upholds the history of Italy in its wear and cheers up the mood of the buyers. This classic brand provides the best kind of particular wear and it literally helps to boost up the confidence level of the customers.
However, the brand has a separate fan base for menswear. The owner of the brand has a fame for his sagacious taste for clothing. He is also recognized as the designer of classic outfits.
17. Yves Saint Laurent
Net Worth: $4.8 Billion
Brand Country: France
Founded: July 1961
Founders: Yves Saint Laurent, Pierre Berge
CEO: Francesca Bellettini
Creative Director: Anthony Vaccarello
Employees: 2,700 People
Brand's Products: leather goods, shoes, and jewelry
Headquarter: Paris, France
Parent Organization: Kering
The journey of Yves Saint Laurent is not even so long yet, still, it has earned a great deal of recognition for its modern sense of fashion. The brand has grabbed all the tricks and plot of making happy to the generations after generations by manufacturing dresses linking with the up-to-date vibe. Also, the brand is most famous to the girls for the tuxedo jackets.
Besides, the brand is granted the purest leather suits and the quality of these leather suits is famous worldwide. The brand is one of the fastest progressing clothing brands. The diversity it brings in its ready-to-wear dresses is mind-blowing.
18. GAP Inc.
Net Worth: $9.36 Billion
Brand Country: United States
Founded: August 21, 1969
Founders: Donald Fisher, Doris F. Fisher
CEO: Sonia Syngal
Executive Chairman: Bob Martin
Creative Director: Matt Wright
Employees: 135,000 People
Brand's Products: Apparel, Accessories, Personal care products
Headquarter: San Francisco, California, United States
With tons of new styles, fashions, and fast fashion, Gap is also the most expensive clothing brand in the world. This clothing retailer is struggling from its beginning and its struggles are paid off greatly. The customers of this brand are mainly attracted to its great quality fabric.
Your desired stylish and good quality jeans may be found in the Gap shop. In 1994 this clothing brand made a huge achievement launching the Old Navy and earned billions of money in sales. Since then till now Gap upholds all its achievements with pride and luxury.
19. Guess
Net Worth: $2.7 Billion
Brand Country: United States
Founded: 1981
Founders: Georges Marciano, Maurice Marciano, Paul Marciano, Armand Marciano
CEO: Carlos Alberini
Creative Director: Paul Marciano
Employees: 14,701 People
Brand's Products: Clothing, accessories
Headquarter: Los Angeles, California, United States
The Marciano brothers have made their dream come true by establishing Guess, the most expensive clothing brand in the world. Guess offers its consumers products that are priceless in quality. The products are high in price but affordable at the same time. If you are a denim lover then you will get your desired one through this brand. They offer huge collections to the customer to choose and all of them are stylish and great in quality. Definitely, this brand is a classic one and highly recommended.
20. Fendi
Net Worth: $4.42 Billion
Brand Country: Italy
Founded: 1925
Founders: Adele Fendi, Edoardo Fendi
CEO: Serge Brunschwig
Creative Director: Silvia Venturini Fendi
Employees: 3,000 People
Brand's Products: Luxury Clothing
Headquarter: Rome, Italy
Parent Organization: LVMH
Within a very little time, Fendi was tagged as the world's most expensive clothing brand. This Italian brand allows its consumers to buy dresses and accessories of all kinds. If you are a ready-to-go type person then this brand could be your first choice. Again, for formal attire, you would not get any better from this one. From eyewear to shoes, you will have all accessories that are extremely high-end. They are mostly famous for their leather products. Their shoes, clothes, and bags are the smart solutions to your dressing confusions. 
21. Supreme
Net Worth: $1 Billion
Brand Country: United States
Founded: 1994
Founder: James Jebbia
CEO: James Jebbia
Employees: 500+ People
Brand's Products: Clothing, shoes, accessories, skateboards
Headquarter: New York City, New York, United States
Parent Organization: VF Corporation
Targeting the youth culture Supreme clothing brand is now slaying the new generation. Thus, this brand is enlisted as one of the most expensive clothing brands in the world. Supreme not only deals with the clothing line it also manufactures skateboards that are desired by all skaters.
This brand is special for its unique business strategy. Once their previous products are sold out they come again with higher prices with the same product. Because of the exclusivity of their product Supreme brand is so much popular. 
22. Levi Strauss & Co.
Net Worth: $10.85 Billion
Brand Country: United States
Founded: 1853
Founder: Levi Strauss
CEO: Chip Bergh
Creative Director: Renee Perdomo
Employees: 15,100 People
Brand's Products: Jeans
Headquarter: San Francisco, California, United States
Levi's denim jeans are everyone's desire to wear solely because of their comfort and quality. The company Levi Strauss & Co. makes blue jean that is famous worldwide. Thus, this brand is now one of the most expensive and luxurious brands in the world. The label "Levi's" makes the whole product unique and worth buying. This brand is beyond all of its major competitors and now slaying the clothing market all over the world. According to their product quality undoubtedly this brand is classic and reliable. 
23. Puma
Net Worth: $5 Billion
Brand Country: Germany
Founded: 1948
Founder: Rudolf Dassler
CEO: Bjorn Gulden
Creative Director: June Ambrose
Employees: 13,000 People
Brand's Products: Apparel, accessories, footwear, sportswear, sports equipment
Headquarter: Herzogenaurach, Germany
Parent Organization: Artemis S.A
Who hasn't heard the brand name Puma yet? I am sure everybody has. As the largest sportswear manufacturer, Puma has been slaying the market for decades. This brand has good value for money not only on its clothing line but also on footwear. 
The athletes worldwide choose Puma for their fast products. In the sports sector, Puma has drawn a vast impression through its credibility and strength. With higher global revenue Puma products are just amazing.
24. Zara
Net Worth: $13.2 Billion
Brand Country: Spain
Founded: 1975
Founders: Amancio Ortega, Rosalia Mera
CEO: Amancio Ortega
Creative Director: Fabien Baron
Employees: 150k People
Brand's Products: Clothing
Headquarter: Arteixo (A Coruna), Spain
Parent Organization: Inditex
With a phenomenal and remarkable supply chain, Zara is also one of the most expensive clothing brands in the world. This brand has succeeded immensely in creating great value for its shareholders and customers. By managing the inventory very well Zara tries to sell clothes inexpensively. However, in the latest trends, Zara never fails to offer its customer a larger form of collection in everything maintaining the quality. Thus, wearing a Zara dress would make you feel too good. 
25. Salvatore Ferragamo
Net Worth: $150 Million
Brand Country: Italy
Founded: 1927
Founder: Salvatore Ferragamo
CEO: Micaela le Divelec Lemmi
Creative Director: Massimiliano Giornetti
Employees: 4,000 People
Brand's Products: Shoes, leather goods, clothing
Headquarter: Florence, Italy
Parent Organization: Ferragamo Finanziaria SpA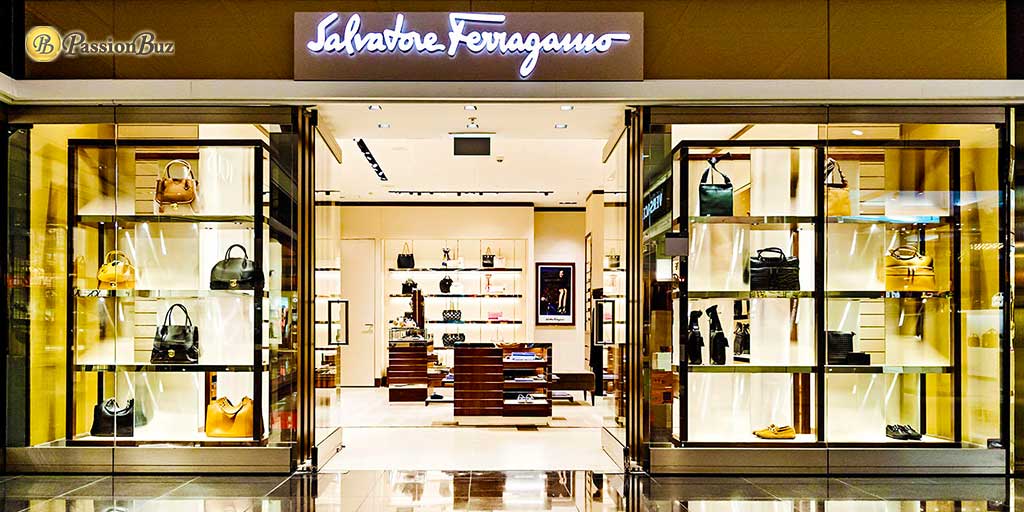 With every kind of clothing attire both for men and women, Salvatore Ferragamo has also created its own niche. Hence, this brand is also enlisted as one of the most expensive clothing brands in the world. In their shoes, clothes, eyewear, and timepieces, there is nothing but authenticity and quality.
With Ferragamo name tags and serial numbers, the products prove their authenticity. This enduring fashion brand is now in everyone's choice list for buying any cloth or any other masterpiece.
These are some of the famous and luxurious fashion clothing brands in the world. They are struggling hard every day to make themselves more secured and updated in the hard fashion industry.
| Rank | Brand Name | Country |
| --- | --- | --- |
| 01 | Louis Vuitton | France |
| 02 | Dior | France |
| 03 | Gucci | Italy |
| 04 | H&M | Sweden |
| 05 | Hermes | France |
| 06 | Prada | Italy |
| 07 | Chanel | United Kingdom |
| 08 | Ralph Lauren | United States |
| 08 | Burberry | England |
| 10 | Dolce and Gabbana | Italy |
Top 10 Best Ever Valentine Ideas 2022
Are you searching for the most popular & best Valentine ideas in 2022? If yes, check out this list of top 10 best Valentine ideas in 2022.
Valentine's day is a very very special day for couples who want to convert their friendship into love. Valentine's day is the day when most of the girls wait for the love proposal from someone.
Next Valentine's day is coming on Friday, February 2022, and did you planed some best ways to propose a girl on Valentine's day or anything to make your Valentine's day more special and memorable. So, are you looking for some best Valentine's ideas to make it memorable and extraordinary? If yes, you are in the right place.
We have prepared a list of the top 10 best Valentine ideas to make it memorable. If you have other ideas for making Valentine's day very special, you can leave it in the comment section.
Top 10 Best Ever Valentine Ideas 2022
10. Send an E-card
As in the new year, we present our friends "Happy New Year Card" similarly for Valentine's Day but E-Card. It is one of the latest Valentine ideas to say Valentine if you are a shy person or at a long distance. Select an appropriate E-card for your loved one. The E-cards are available on the internet ranging from funny and flippant to the poetic and loving ones. Put in a personalized message to the E-card showing your deepest feeling for him/her and make him/her feel special & delight on this Valentine's day. And nowadays people are literally using this method to propose to their loved ones on Valentine.
See also– Top 10 Valentine Gifts for Girlfriend
9. Make a video
Nowadays TikTok is much popular among people across the world. People love to enjoy watching short videos with background music. In the same way, you can also prepare a video with perfect background music that shows your love for your loved ones. The only thing you need is to have a camera or a good camera phone. Lots of people try this on Valentine's Day and not a bad Valentine's idea. This will make him or she'll go gaga and fall in love with you once again.
8. Buy a rose for your love
One of the evergreens and romantic ways to propose a girl is sitting on knees and proposing with a rose. Every girl loves roses particularly at the time of the love proposal. Buy a dozen roses for her and if possible hide them in various spots in your house or places where you meet. Give her a first when she arrives attached with a notification where to find the other one. If probable write a few lines showing your love for her on the notifications. This Valentine's idea will surely gonna make your valentine's day more romantic & memorable.
7. Candlelight Dinner
Candlelight Dinner is one of the most romantic Valentine ideas to make it very special and memorable. Arrange a romantic candlelight dinner for your sweetheart. You can go to an eating place (Restaurant) or arrange it either at home. Make romantic surroundings with light background music, candlelight. Decorate the table with rose petals if possible make a heart shape decoration with you and your lover's name. After dinner merely dances slowly with your partner. It is the best method to make Valentine's Day more romantic & memorable.
6. Prepare a dessert for your Valentine
• Women– Prepare your sweetheart's much-loved dessert yourself on this Valentine's day and surprise him.
• Men– Take her to the favorite restaurant or bakery for a sweet surprise. If she likes cake order a heart-shaped cake. If preferred you can write "I Love You" or "You Are My Life" etc. on the cake.
5. Balloons in the Car
If you usually go in your car with your partner or you want to propose, then this could be one of the best Valentine's ideas for you. Decorate your car with balloons & roses and when she will notice it, your half work will be done automatically. Once she settles down, you can propose her with some good pickup lines. Besides that, you can leave a note showing your love for him or her in the car and make them fall in love with you again.
4. Beach Walk
If you live near the beach site, this could be a perfect idea to celebrate Valentine. Walk on the beach at sunset having hands in hands. Enjoy the sunset and say the three romantic and magical words "I Love You" to your loved ones and show how much she or he means to you. No doubt, this is one of the best ways to make Valentine's Day romantic.
3. Beach Dinner
It was found that many couples go for dinner at the beachside in order to make Valentine's day more romantic & memorable. If possible arrange a candlelight dinner or the beach, lake, or pond with some soft and light music. Just enjoy your sweetheart's company in the sky full of stars. If much loved, you can also rent a boat for dinner that all depends on your pocket.
2. Love Letter
Love letters are still the most adored as well as appreciated means of communication to express love feelings. It is one of the best ideas to celebrate Valentine's Day more romantic and memorable. A love letter showing your eternal charm will do the delightful. Don't worry if you are not good at words, just write what she or he means to you in simple words and see the magic. If she likes you, she will surely accept your love letter.
1. Couple Pictures
Valentine's Day is the day of lovers as well as couples. Gift a heart-shaped picture frame to your partner with you and your sweetheart picture in it. You can select the picture of you purposing her, your first date, your engagement photographer, your marriage photographer, etc which shows your sweetest moment. You will also surprise your sweetheart by presenting a picture of them professionally painted onto smartphones.