Tunisians react to President Saied's dissolution of parliament
People on the streets of the Tunisian capital expressed distrust in their elected representatives Thursday, a day after the president dissolved parliament in a blow to the North African country's young democracy.
"The Tunisian parliament reminds me of football stadiums. Is that a parliament? It is a football stadium," said Ali, the owner of a handicrafts shop.
He accused the lawmakers of simply working for their own interests, rather than those of citizens.
"Ten years ago they did nothing for Tunisia, now the situation is unbearable to due high prices," said another man named Ali Hamdi.
President Kais Saied announced the decision to dissolve parliament in a televised address, after lawmakers led by the opposition Islamist party held a virtual session seeking to annul moves by the leader last year to assume sweeping powers.
Among those moves, Saied suspended the activities of parliament, which has not officially convened since July.
Saied argued at the time that the country was facing "imminent peril" because of protests and economic crisis, and he has governed the country by decree ever since.
The moves tarnished Tunisia's reputation as a model of democracy and pluralism in the Arab world.
Tunisian protesters overthrew an autocrat in 2011 and unleashed uprisings across the region. The latest moves in Tunisia where protesters overthrew an autocrat in 2011 and unleashed uprisings across the region
Parliament speaker Rached Ghannouchi, leader of the Islamist party Ennahdha, convened a special virtual parliament session to vote down Saied's moves, with 116 out of 217 suspended legislators taking part.
The party and other critics describe the president's actions last year as an unconstitutional coup d'etat.
Political analyst Slaheddine Jourchi said Saied's decision to dissolve parliament was based on a "clear constitutional and legal reference," and suggested the president was acting on pressure from lawmakers themselves.
PHOTO|| Top 10 Most Curvy Celebrities In Africa 2022
Ranked in no particular order, the ladies below are the curviest celebrities in Africa.
1. Princess Shyngle (Gambia)
Shyngle is a Gambian actress based in Ghana who is considered to be one of the most curvaceous ladies in the Ghanaian movie industry. Over time, she has become an s*x symbol as her male fans grow massively on social media
2. Corazon Kwamboka (Kenya)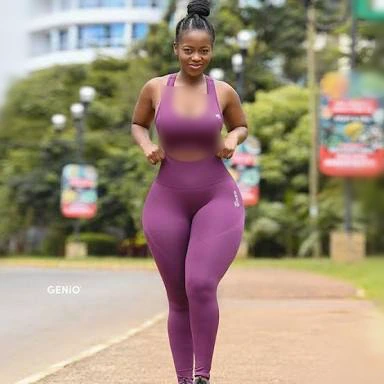 Corazon Kwamboka also made this list of the top 10 curvy celebrities in Africa. She is a Kenyan socialite, model, entrepreneur and lawyer. She rose to fame after her semi-nude photos began doing rounds on the internet.
3. Vera Sidika (Kenya)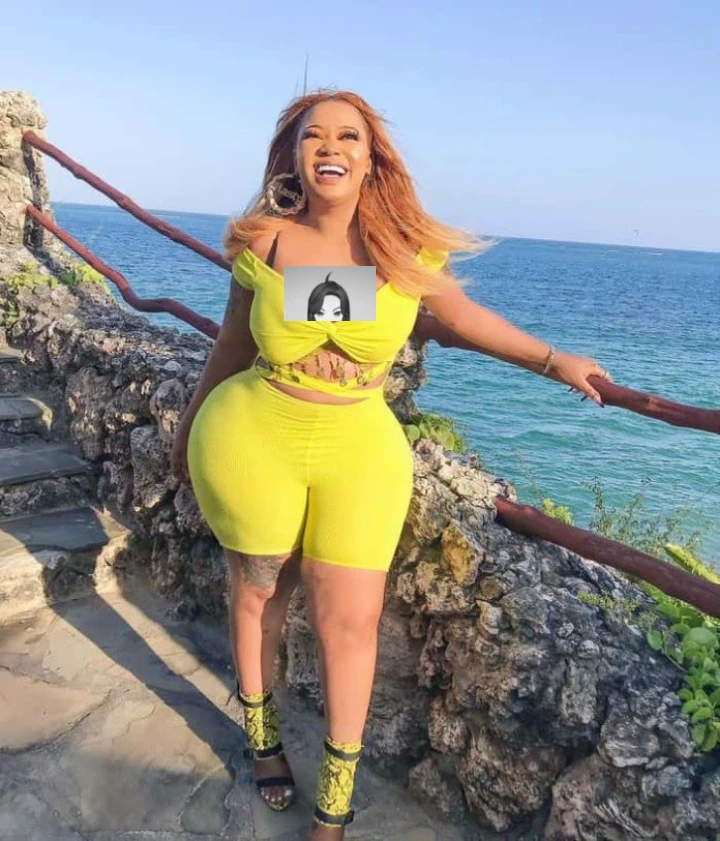 Vera Sidika, also known as Vee Baby, is a Kenyan television and social media personality, celebrity, video vixen, entrepreneur, and socialite. Sidika has been voted as one of Africa's and East Africa's top video vixens. She is regarded as one of Kenya's most controversial women due to her extraordinary, lavish lifestyle and unique opinions about life in general.
4. Destiny Etiko (Nigeria)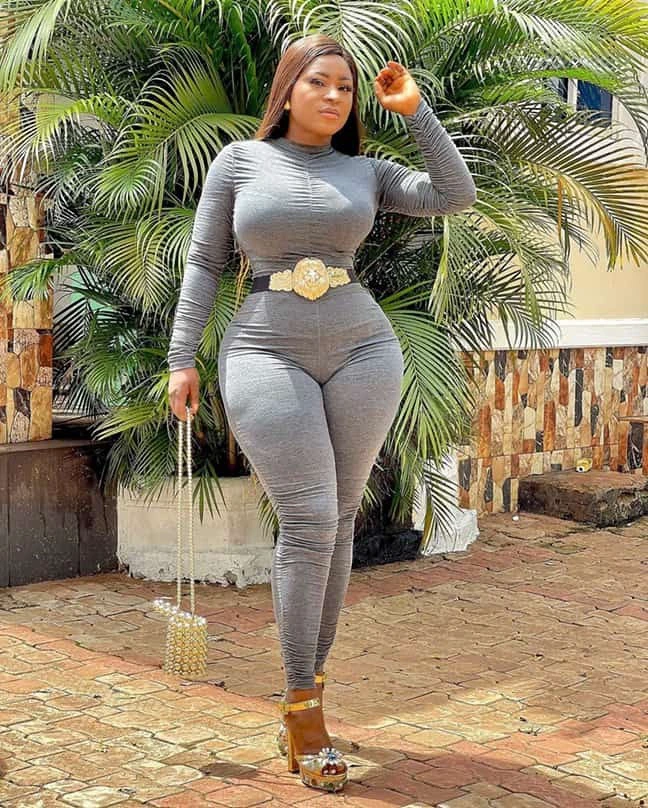 Nigerian actress destiny Etiko loves flaunting her famous curves and legs
She is regarded as the most voluptuous high profile actress in Nigeria.
5. Lulu Menziwa (South Africa)
Buhle Menziwa who is popularly known as Lulu Menziwa is a South African High school teacher. She rose to fame in 2019 when pictures she took in a classroom broke the internet. She is well known for her hourglass figure.
6. Sanchoka (Tanzania)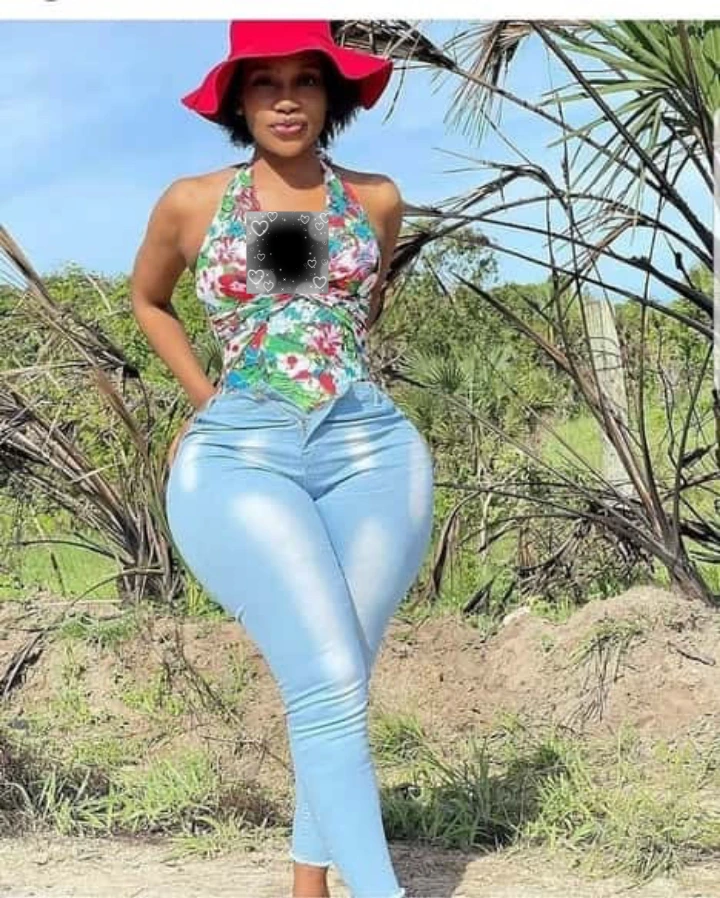 According to reports, the Tanzanian model Sanchoka is said to have the biggest booty in Africa, with her hips reportedly around 52-inch.
7. Andiswa Selepe (South Africa)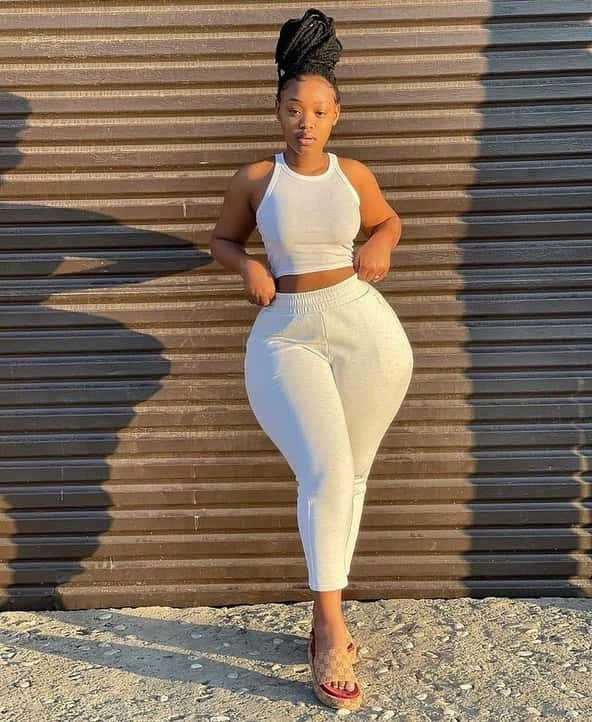 Despite her age-defying voluptuous figure, Andiswa Selepe is just an 18-year-old teenager. She has done well to brand herself as an Instagram influencer and a determined model, who represents top clothing brands in South Africa.
She currently has over a 1.1million followers who admire her looks and personality.
8. Matilda Quaye (Ghana)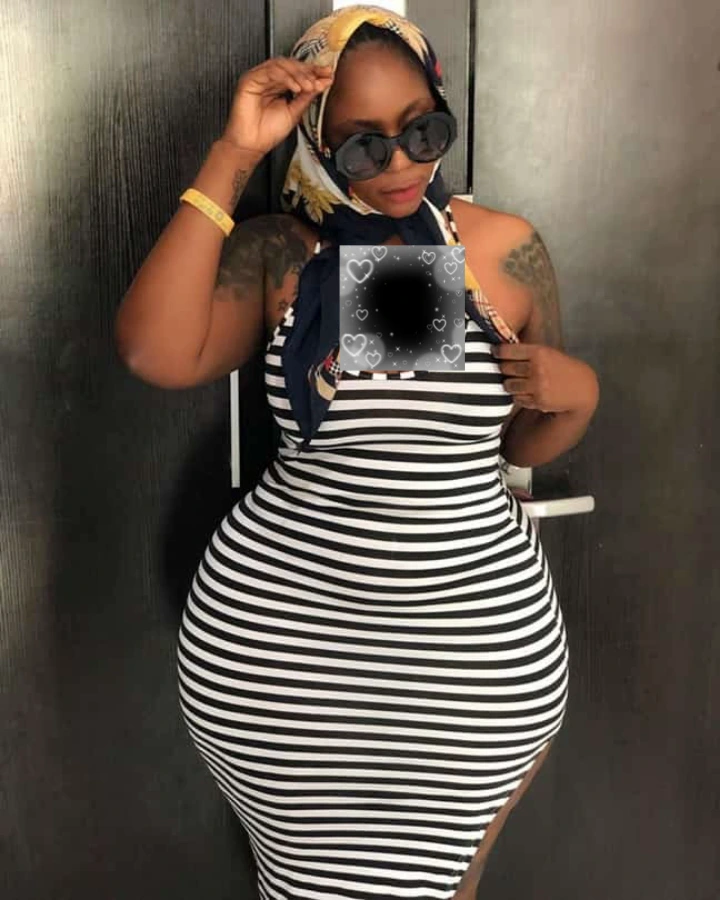 A video vixen and philanthropist from Ghana is credited as the woman with the widest natural hips ever in the country.
9. Moesha Boduong (Ghana)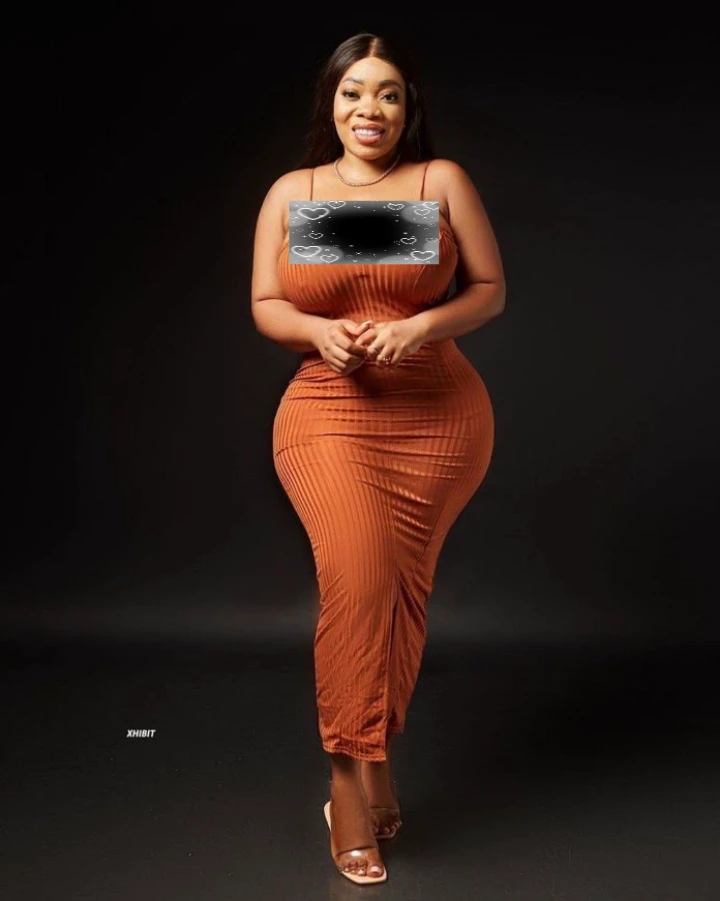 The Ghanaian Model and actress who is fond of flaunting her huge assets on social media is a wonderful sight to behold.
10. Juliet Ibrahim (Ghana)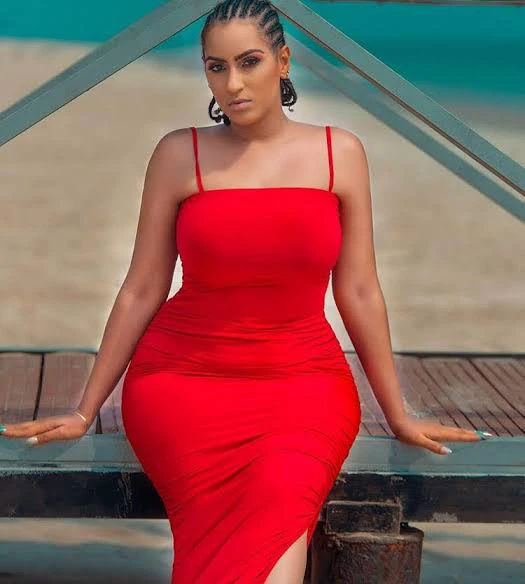 This gorgeous Ghanaian actress is of Lebanese, Liberian and Ghanaian descent. After several reports of her hips being fake hip pads, Juliet Ibrahim laughed off the reports by sharing on her Instagram a collage photo of her well-shaped body to prove it's all-natural. Aside from her stunning hips and belle physique, her face and lips are just adorable.
(Visited 37 times, 37 visits today)
Watch|| Community nabs phone thief, give him work, food and 'girlfriend'
A suspected thief was nabbed after stealing phone in Ga community, Akotolante, Ghana and the residents treated him to some niceties of life as opposed to mob justice.
In a series of videos which has gone viral on social media, the young man was put through some rehabilitative processes.
The phone thief was firstly given some work to clean the gutter, and while clearing the rubbish, a can of malt was handed to him to drink and stay energised.
From time to time, the crowd also sang songs and made him dance along to the tunes.
When he was done, he got a clean set of clothes from the man recording the hilariously interesting drama. After that, they took him to a nearby canteen and he was given a plate of food which he munched hungrily.
A part of the video where he was eating captured the moment a lady said she likes him, to which he replied that he likes her too, and that was how he ended up getting a girlfriend as they sealed the declarations with a hug.
Watch the interesting videos below:
— D r e a m v i l l a i n (@_rahims) May 15, 2022
The dance 😂😂😂😭😭😭 pic.twitter.com/CybCmjb0dn

— D r e a m v i l l a i n (@_rahims) May 15, 2022
(Visited 30 times, 30 visits today)