Watch|| Young man brutalised by police after his bank allegedly questioned the source of money in his account
Men of the Nigeria Police Force have been captured on tape manhandling a young man over alleged questionable source of income.
The victim's brother identified as @I_am_Jamotech, shared the video of police officers assaulting his sibling and cried out for help.
He disclosed that his brother had visited a branch of his bank to inquire as to why his account was locked after a deposit only for the bank to call the police.
Jamotech wrote:
"Everybody help me to retweet and tag appropriate people that can help look into this case!! Those people has injured my brother. They press a teargas on his face. now they're taking him to the police custody. Please everybody help!!!! God why's this happening when I'm not around.
"So my brother went to @kudabankhelp office today at yaba to know the reason why his account was locked and yet not to be opened after dropping his proof to them that it's a legit money and not fraud money at all. So funny how when he got there this morning.
"They sent their mopol to arrest him and started harassing him for no reason. So every young guy money has to be fraud money?? Do they who our father is?? He called me on the phone and I was listening background while they're harassing him trying to detain him. Please twitter help us do your thin.
"By making it going viral. @kudabankhelp have to pay for this fr. Please help retweet! Thanks for taking your time to read through this thread."
In an old tweet, he sent a message to the bank regarding his brother's account.
It read:
"Hello @kudabankhelp my lil brother transferred his own money N577,491 from his Moniepoint POS to his own Kuda account on Apr13 2021 but you guys choose to be unfortunate to lock up his account for someone that has sent a huge amount of over 10m at once without you guys locking it."
Watch the video below:
This is video when they started harassing him in the banking hall in @kudabankhelp office in Yaba!! Nothing must do @I_amdreamchaser please help me guys. I'm crying God 😭😭 pic.twitter.com/892519PSSV

— 𝕁𝔸𝕄𝕆𝕋𝔼ℂℍ 😈🍀🇳🇬 (@I_Am_Jamotech) April 19, 2022
Watch|| DaBaby buys popcorn from Lagos hawker, gives him $100
American rap artiste, Jonathan Lyndale Kirk popularly known as DaBaby has put smiles on the face of a popcorn seller in Lagos.
The ace rapper bought some packs of popcorn from the hawker while riding in traffic and gave the young man a $100 bill.
In a video which has gone viral, Tycoone who was in the car with DaBaby could be seen asking the popcorn seller how much he was given, but the hawker stayed mute.
READ ALSO:  Man gives brain resetting slaps to thief that tried to rob his wife (Watch video)
He then turned to the US artiste who hugged the popcorn gleefully as they laughed.
The BOP hitmaker is in Nigeria to shoot a video for a song with Davido. He landed in Lagos on Monday, May 16, 2022.
Watch video below:
Dababy in Lagos and he bought pop-corn and gave the guy $100😂😂😂 pic.twitter.com/OFPclB4qak

— Khalid (@Mosuuro) May 16, 2022
(Visited 11 times, 11 visits today)
PHOTO|| Top 10 Most Curvy Celebrities In Africa 2022
Ranked in no particular order, the ladies below are the curviest celebrities in Africa.
1. Princess Shyngle (Gambia)
Shyngle is a Gambian actress based in Ghana who is considered to be one of the most curvaceous ladies in the Ghanaian movie industry. Over time, she has become an s*x symbol as her male fans grow massively on social media
2. Corazon Kwamboka (Kenya)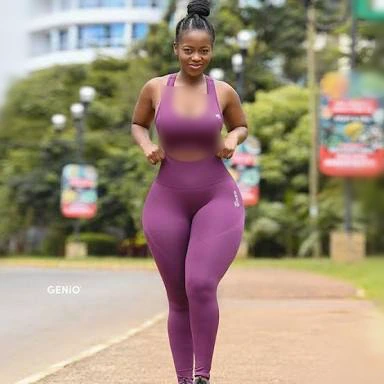 Corazon Kwamboka also made this list of the top 10 curvy celebrities in Africa. She is a Kenyan socialite, model, entrepreneur and lawyer. She rose to fame after her semi-nude photos began doing rounds on the internet.
3. Vera Sidika (Kenya)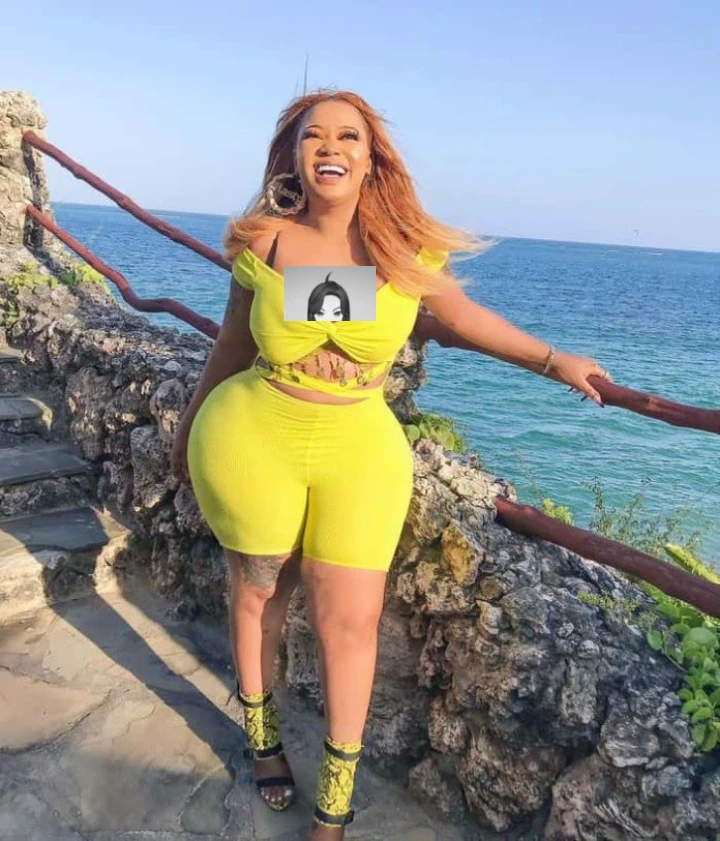 Vera Sidika, also known as Vee Baby, is a Kenyan television and social media personality, celebrity, video vixen, entrepreneur, and socialite. Sidika has been voted as one of Africa's and East Africa's top video vixens. She is regarded as one of Kenya's most controversial women due to her extraordinary, lavish lifestyle and unique opinions about life in general.
4. Destiny Etiko (Nigeria)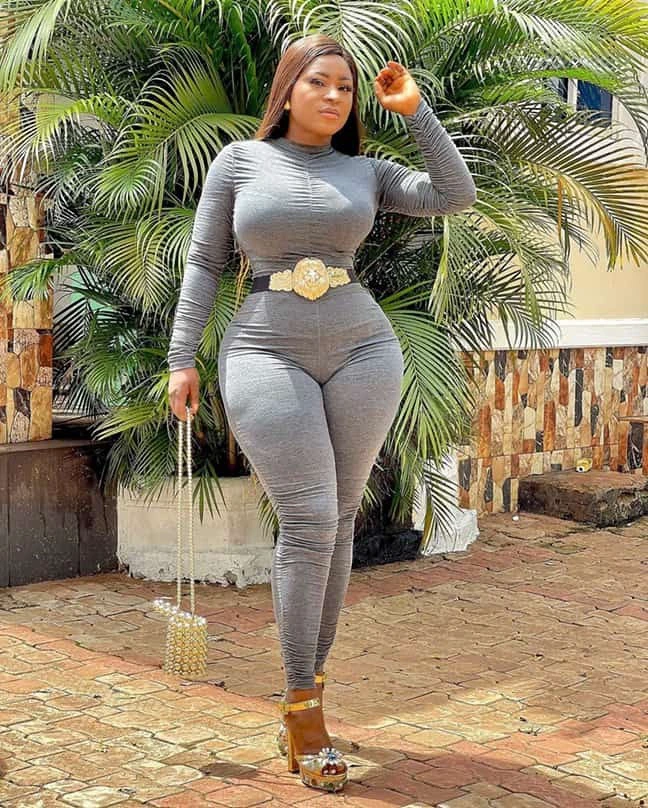 Nigerian actress destiny Etiko loves flaunting her famous curves and legs
She is regarded as the most voluptuous high profile actress in Nigeria.
5. Lulu Menziwa (South Africa)
Buhle Menziwa who is popularly known as Lulu Menziwa is a South African High school teacher. She rose to fame in 2019 when pictures she took in a classroom broke the internet. She is well known for her hourglass figure.
6. Sanchoka (Tanzania)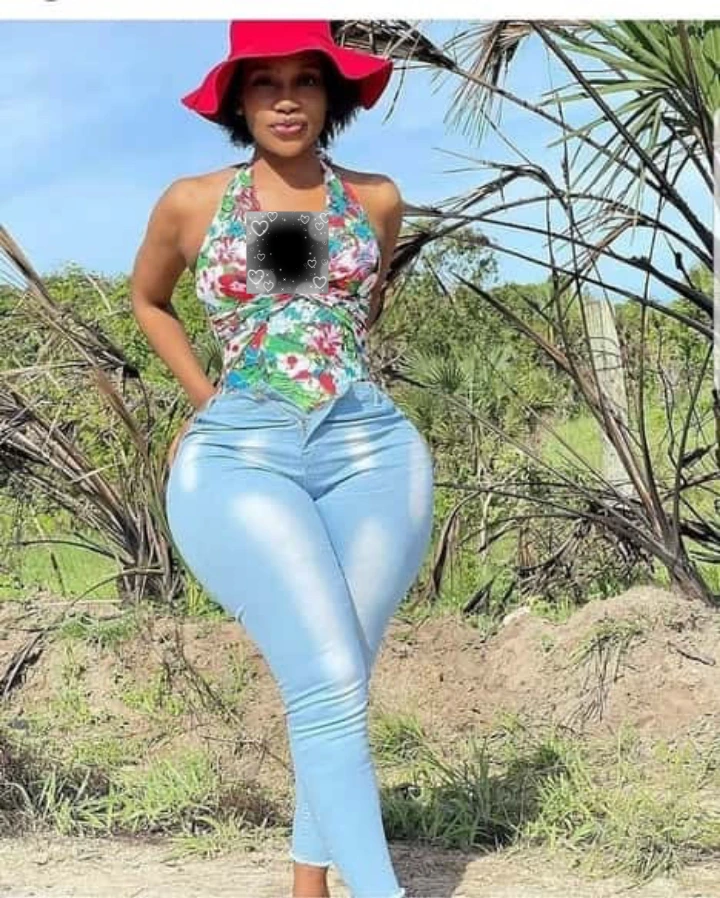 According to reports, the Tanzanian model Sanchoka is said to have the biggest booty in Africa, with her hips reportedly around 52-inch.
7. Andiswa Selepe (South Africa)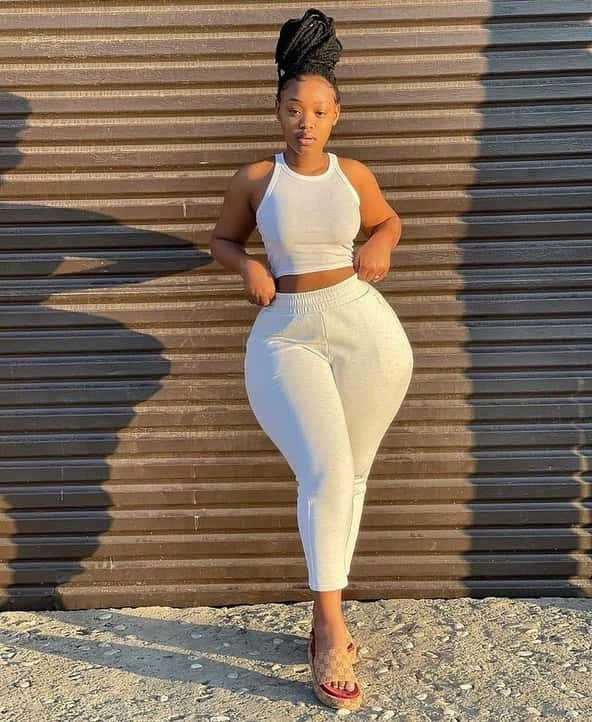 Despite her age-defying voluptuous figure, Andiswa Selepe is just an 18-year-old teenager. She has done well to brand herself as an Instagram influencer and a determined model, who represents top clothing brands in South Africa.
She currently has over a 1.1million followers who admire her looks and personality.
8. Matilda Quaye (Ghana)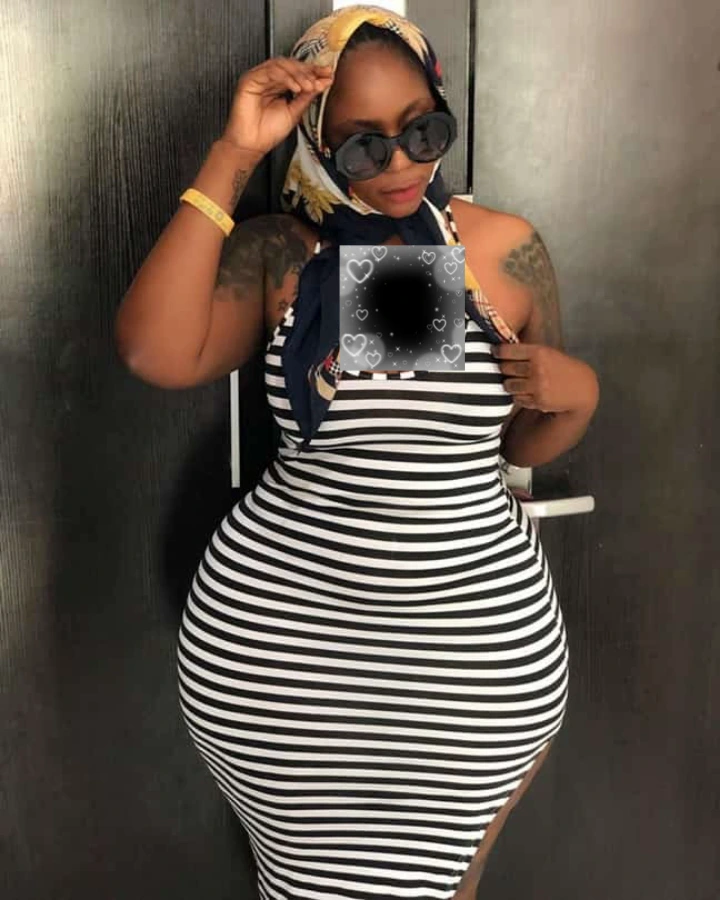 A video vixen and philanthropist from Ghana is credited as the woman with the widest natural hips ever in the country.
9. Moesha Boduong (Ghana)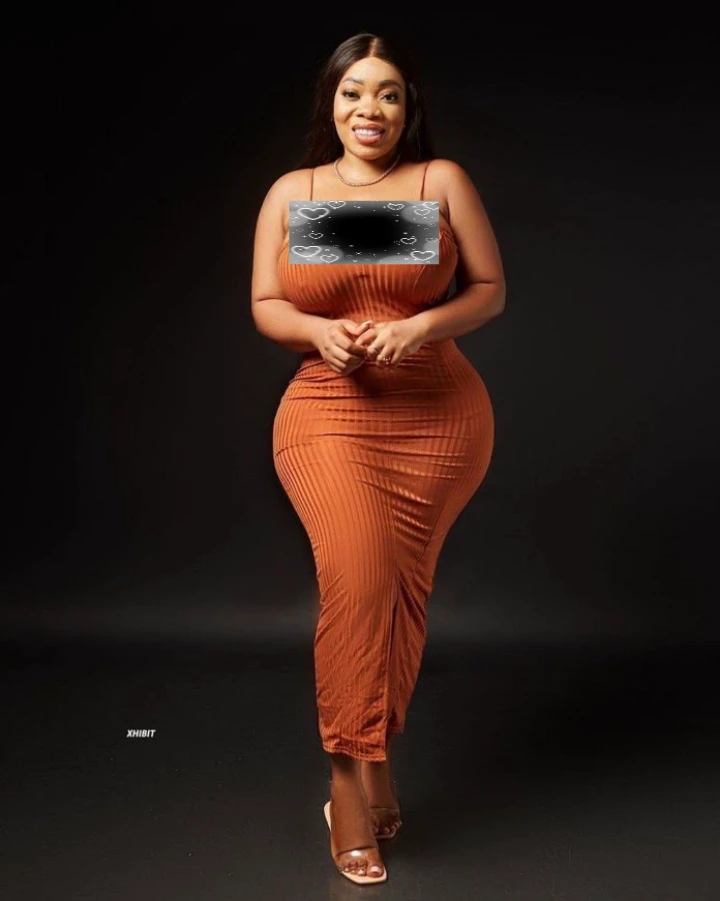 The Ghanaian Model and actress who is fond of flaunting her huge assets on social media is a wonderful sight to behold.
10. Juliet Ibrahim (Ghana)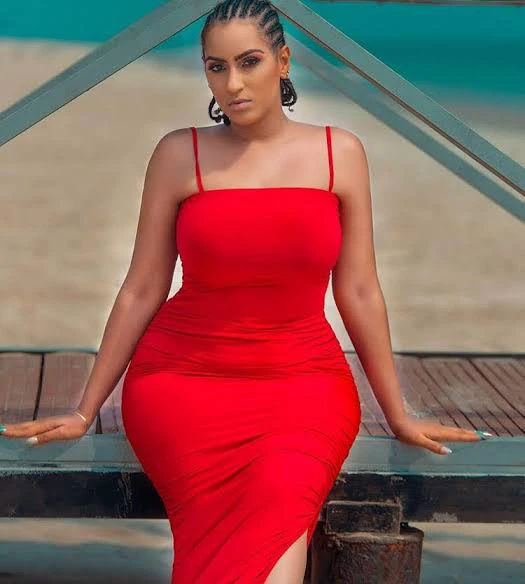 This gorgeous Ghanaian actress is of Lebanese, Liberian and Ghanaian descent. After several reports of her hips being fake hip pads, Juliet Ibrahim laughed off the reports by sharing on her Instagram a collage photo of her well-shaped body to prove it's all-natural. Aside from her stunning hips and belle physique, her face and lips are just adorable.
(Visited 37 times, 37 visits today)